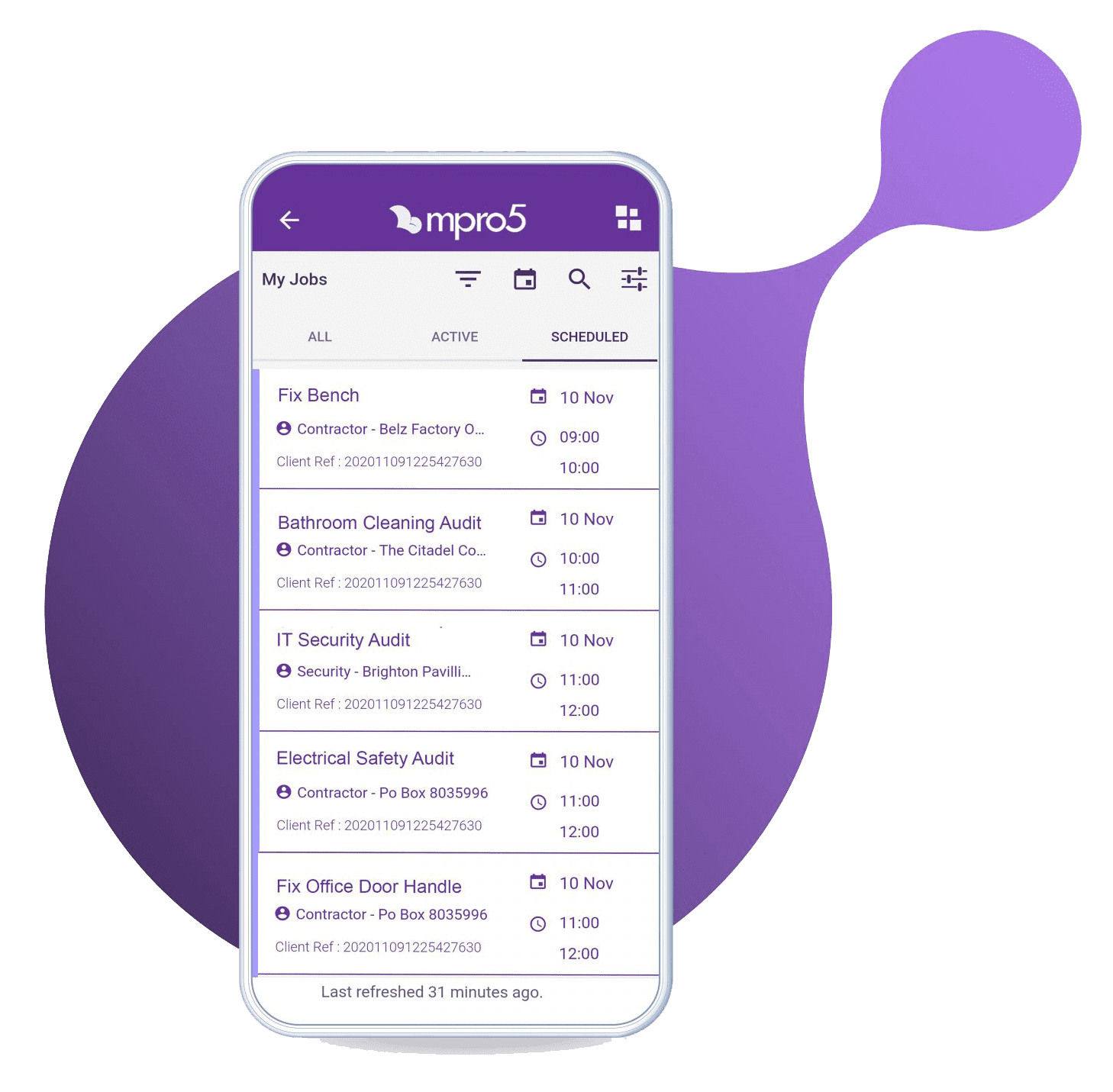 What is Mobile Workflow?
Mobile workflows are smart digital versions of your paper forms and processes.
Instead of using paper forms, your teams can use workflows to record their work. These are not simply static lists of questions, workflows are dynamic and can even automate your processes. This is what really sets mpro5 apart.
Our team will work with you to configure your workflows in a way that maximises efficiency. We will also help you to design flows that guide users down a desired route of questions based on previous answers. Workflows can even automatically raise corrective actions, in the form of jobs for other mpro5 users, based on an answer, a score or other defined parameters. For example, if a cleaning audit scores below 50%, a job to deep clean the area could be automatically created and sent to the relevant team member.
Features of mpro5's Job Scheduling Software