YOU'RE IN THE BEST

COMPANY
We're trusted by international brands, working in the world's most crucial sectors.
We support leading brands as partners
Using mpro5, we've supported global leaders in multiple sectors to deliver outstanding service with improved compliance.
Our solutions follow best practices for every sector, are personalised to our clients' business, and have helped brands and businesses of varying sizes streamline operations in a scalable way.
SECTORS WE'VE

HELPED TRANSFORM
Our configurable platform is 100% sector agnostic. We can help no matter how unique your offering is, or how complex your operations and challenges.
We're proud to partner with leading brands in the following sectors — helping them meet their unique challenges, from their specific compliance requirements, to improving their everyday operations and driving productivity within their teams.
We help leading operators of various sizes keep their network of estates clean, safe and fully operational. Whether you manage 5 or 15,000 sites — we can help you improve compliance, save time and money and use your teams in the areas that matter most..
Rail and logistics leaders use mpro5 to guarantee continued compliance in their sectors and hit their performance targets. Our solution assists with health and safety, proof of presence, lone worker safety protocols, auditing and more — boosting efficiency and improving the quality of service.
We help the NHS and private healthcare companies to streamline cleaning and maintenance, and complete mandated checks and audits with ease. Working together, we guarantee efficient adherence to all legal, ethical and professional healthcare compliance standards.
We digitise vast numbers of onerous l logbook processes for retail giants. This makes delivering a consistent, superior customer experience across multiple sites easy, while reducing the number of compliance checks required to maintain standards by up to 63%.
mpro5 gives food businesses the ability to track food compliance and brand standards requirements in real time, with unprecedented visibility across all of your sites. Maintaining excellent standards is made easy with Daily Food Quality Audits, tailored to suit every client's unique business context, from catering in an educational or corporate setting to large coffee shop or food outlet chains.
From Smart Buildings and workplaces to Smart Coffee Shops, Schools, and more — IoT leaders use mpro5 to remotely monitor their sites and operations, optimise their processes, guarantee quality control and drive unparalleled efficiency. Find out how mpro5 is the answer to your IoT questions.
"mpro5 covered more ground in six weeks than our old system did in three years. This was the first step in realising my vision of the Estates Department at CWPT. The opportunities are endless, you just need the education and the appetite to want to see the change."
"mpro5 have been a genuine breath of fresh air to work with. The team collaborate well with the business and took the time to understand how the business worked to better tailor their support."
"mpro5 delivers effortless compliance with our SQ (Service Quality) Regime with backup, service and support that never lets us down. Through Covid, changes in routines and schedules and even staffing challenges, mpro5 are always there on the end of the phone to help us through."
"mpro5 have stepped up as a key partner for this journey. The mpro5 platform has enabled our innovation team to carefully design digital workflows in a way that matches preferred ways of working, as defined by our operational co-workers. The team also went out of their way to meet our demands in terms of data availability, which has allowed us to shape the insight."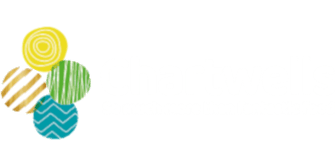 "The support available from the CE team and the Support team at mpro5 is superb, this is one of the main selling points for me as they are always available to help and extremely friendly. The software itself is extremely flexible, when we first started using mpro5 it was in a small capacity, over the years we've grown the usage and now have somewhat complex functions and audits being used - This has caused no issues and I feel there are never any requests that are unachievable!"
HOW CAN WE HELP?
Please select how we can help solve your problems below, or fill in the enquiry form to the left and a sector director will contact you ASAP to discuss how we can help.