NORTHERN'S MPRO5 JOURNEY: REVOLUTIONISING SERVICE QUALITY REGIMES IN RAIL
In this case study we explore how mpro5 empowered Northern to pioneer a groundbreaking solution for Service Quality Regimes.
INTRODUCTION TO DIGITAL SQRs IN THE RAIL INDUSTRY
The railway revolution is surging forward all across the United Kingdom, with an unwavering focus on enhancing the customer experience.
This exceptional passenger journey is meticulously assessed through Service Quality Regimes (SQRs), which are Key Performance Indicators (KPIs) masterfully crafted to evaluate the performance of Train Operating Companies.
These benchmarks gauge the entirety of the passenger experience, from the moment they step foot in the station to the instant they settle into their carriage, with the aim to deliver an unparalleled customer experience and encourage more train journeys.
Northern has taken the pioneering step to become the first franchise to adopt this digital system, fortified by our state-of-the-art fully digital and intelligent compliance platform.
Auditors and operational staff at Northern harness the power of their devices to effortlessly follow instructions, meticulously record their work, and seamlessly conduct audits through the mpro5 app.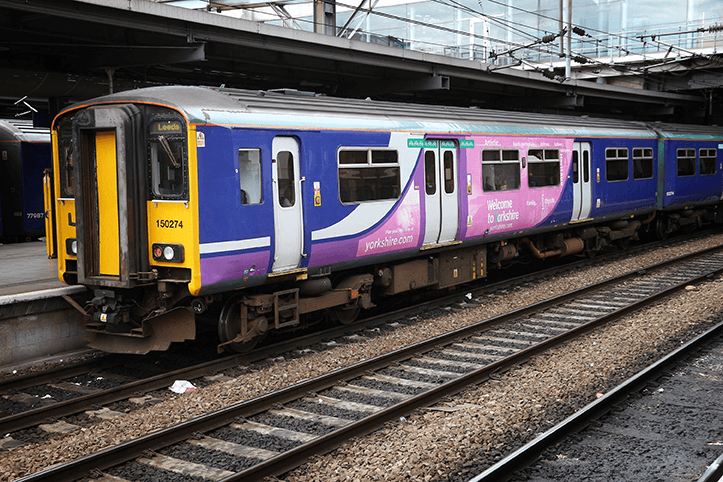 "MPRO5 DELIVERS EFFORTLESS COMPLIANCE WITH OUR SQ (SERVICE QUALITY) REGIME WITH BACKUP, SERVICE AND SUPPORT THAT NEVER LETS US DOWN."
Laura McLaughlin, Service Quality Manager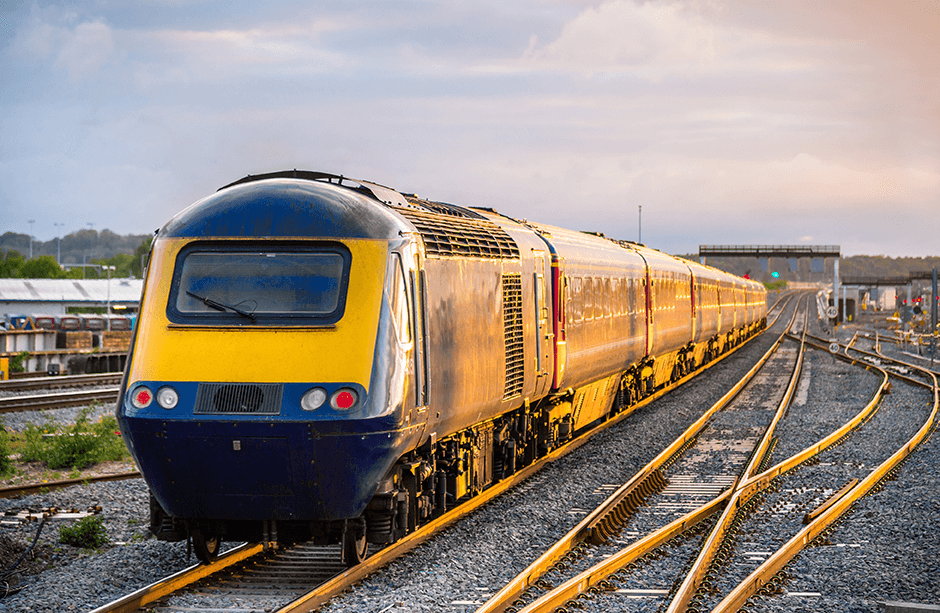 THE RESULTS
Northern has successfully eliminated the burden of an outdated and unnecessary software solution. By doing so, they have not only saved valuable man hours but have also significantly increased the efficiency of their operations. This newfound efficiency has empowered their dedicated staff to go above and beyond in delivering the best possible passenger experience.
Furthermore, Northern has taken significant steps to restore trust in the SQR data they provide to Rail North Partnership (RNP). As a result, they have seen a remarkable improvement in the scores associated with this data. This renewed trust has allowed Northern to confidently move forward and make even greater strides in providing accurate and reliable information.
Utilising mobile devices, Northern's team is now able to capture data in real-time and seamlessly transmit it to their configured mpro5 platform. mpro5 not only automates remedial actions and re-inspections but also collates all the data in a structured manner that effortlessly complies with the regulatory regime mandated by the DfT.
Perhaps the most significant advantage of this streamlined system is that it enables Northern's management to easily identify pain points and areas for improvement. By having access to such valuable insights, the management team can take proactive measures to enhance their operations and deliver an even better experience to their valued passengers.
MINUTES SAVED
ON EVERY TRAIN CLEAN
WHAT WAS THE PROBLEM?
Northern was facing numerous challenges due to the inadequacies of their existing software solution. The SQR solution they had in place was far from ideal, as it lacked key functionalities, flexibility, and most importantly, the ability to provide accurate scoring to RNP. This caused a significant hindrance for Northern in fulfilling their obligations outlined in their franchise agreement with RNP, leading to a great deal of strain with stakeholders.
Furthermore, the absence of meaningful data without extensive manual intervention added to their difficulties. Compliance reporting became a cumbersome and time-consuming task, which only added to the mounting pressure. However, the most detrimental consequence was the loss of trust in the data itself. This lack of reliability created additional conflicts within the organisation and with external stakeholders.
In summary, the sub-par software solution not only failed to address Northern's challenges but also exacerbated them significantly. The shortcomings in functionality, flexibility, and accurate scoring had a direct impact on their ability to meet commitments, resulting in strained relationships and a loss of trust. The absence of reliable data and the arduous compliance reporting process further intensified the problems faced by Northern.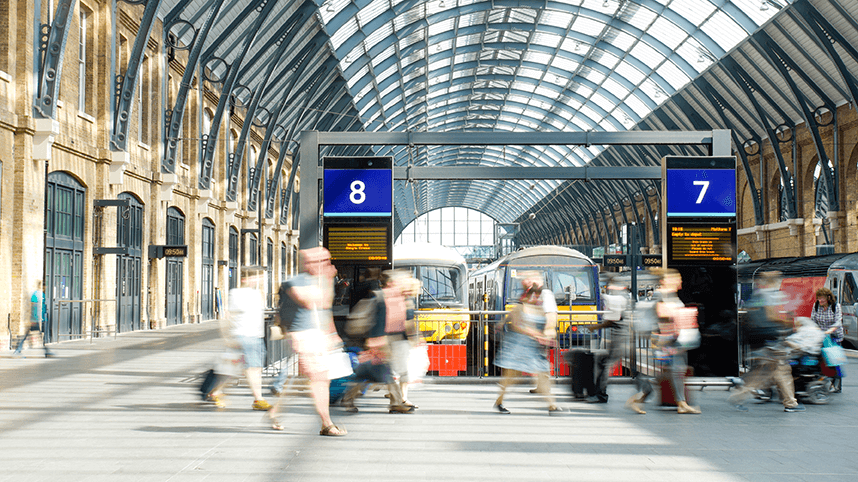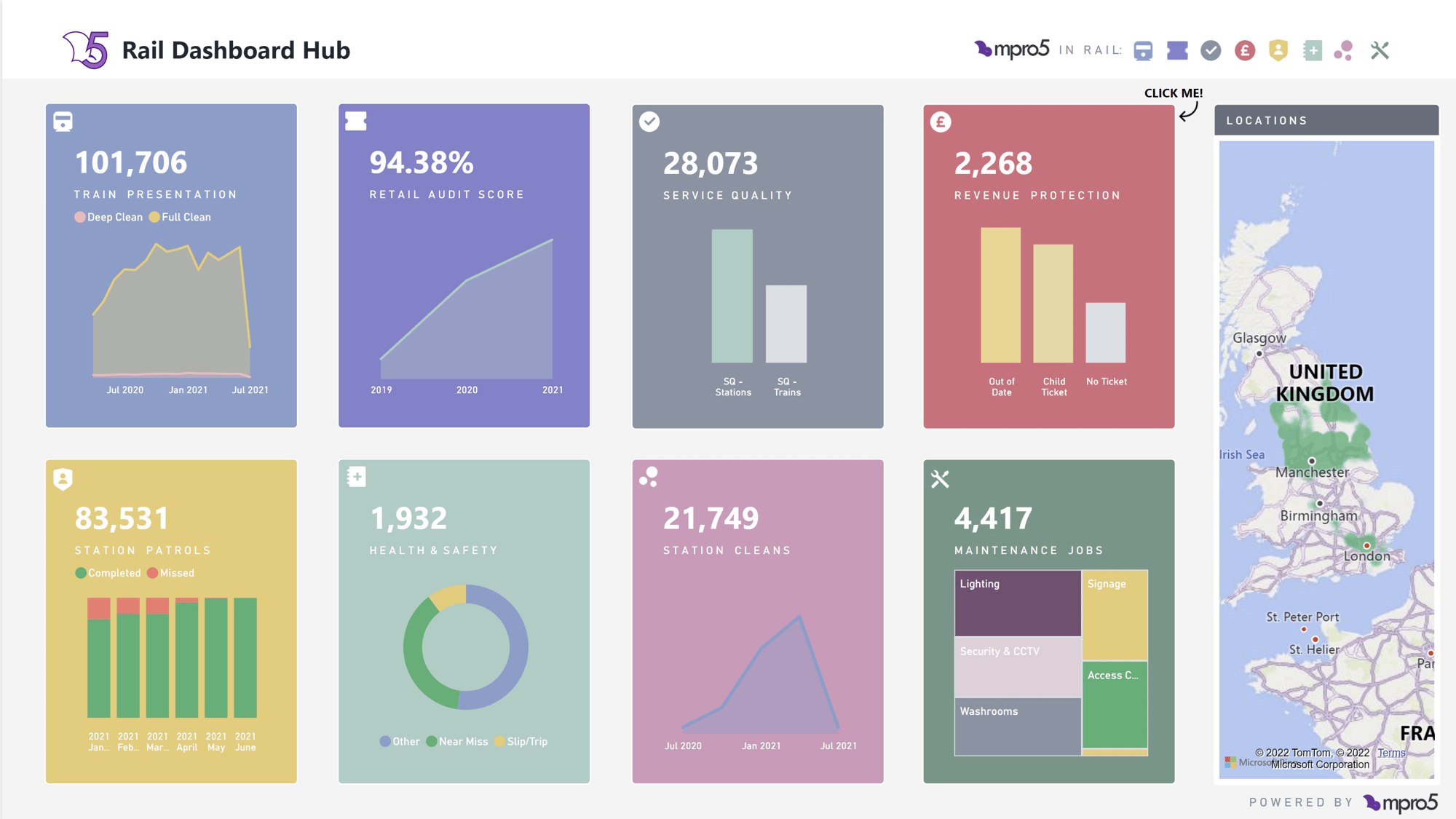 THE MPRO5 SOLUTION
We have customised Northern's platform to provide a seamless and user-friendly interface specifically designed for the auditing team. This tailored solution ensures that all obligations set by the SQ Regime and internal stakeholders are met efficiently.
Any faults or issues that arise are promptly and automatically reported to the relevant contractors or internal teams, ensuring a swift resolution. Moreover, comprehensive evidence is provided to support the original fault, facilitating a smooth and effective problem-solving process.
To streamline the auditing process further, we have implemented tags in every carriage across the fleet. This allows staff members to easily tap-in and confirm the specific carriage they are auditing at any given time. Additionally, our platform continuously monitors Service Level Agreements (SLAs) and automatically triggers escalations to prevent any breaches.
We understand the importance of transparency and accountability in managing audits. Therefore, every step of the process is meticulously logged, reported, and visualized through interactive live dashboards. This enables management and stakeholders to have real-time access to key information, ensuring informed decision-making and efficient collaboration.
With our tailored platform, Northern's auditing team can confidently navigate their responsibilities, ensuring compliance with all obligations and delivering exceptional results.
WANT TO FIND OUT MORE?
Still unsure? Dive deeper into our collection of use cases and success stories across various industries. Alternatively, visit our rail page to discover more about the mpro5 platform.
HOW CAN WE HELP?
Please select how we can help solve your problems below, or fill in the enquiry form to the left and a sector director will contact you ASAP to discuss how we can help.