TESCO'S MPRO5 JOURNEY: REVOLUTIONISING THE LOGBOOKS PROCESS
In this case study, we explore how mpro5 revolutionises the logbook process, transforming it from paper to an innovative platform for Britain's largest retailer.
INTRODUCTION TO IN-STORE COMPLIANCE
Over a decade ago, we began our partnership with Tesco, supporting them in maintaining store cleanliness.
Now, we have expanded our collaboration to encompass over 30 different service lines. With an impressive 160,000 users equipped with mpro5, they have successfully completed an astonishing 90 million flows and scheduled 113 million tasks. Our mpro5 app offers them a vast selection of over 350 workflows to utilise.
Throughout the years, we have closely worked with Tesco, jointly developing their mpro5 retail solution, which has brought us to this remarkable milestone.
We take immense pride in our contribution to the agile and effective digital transformation of Britain's largest retailer.
Together, we have consistently delivered exceptional value to our customers, revolutionising their processes with our comprehensive and efficient digital service.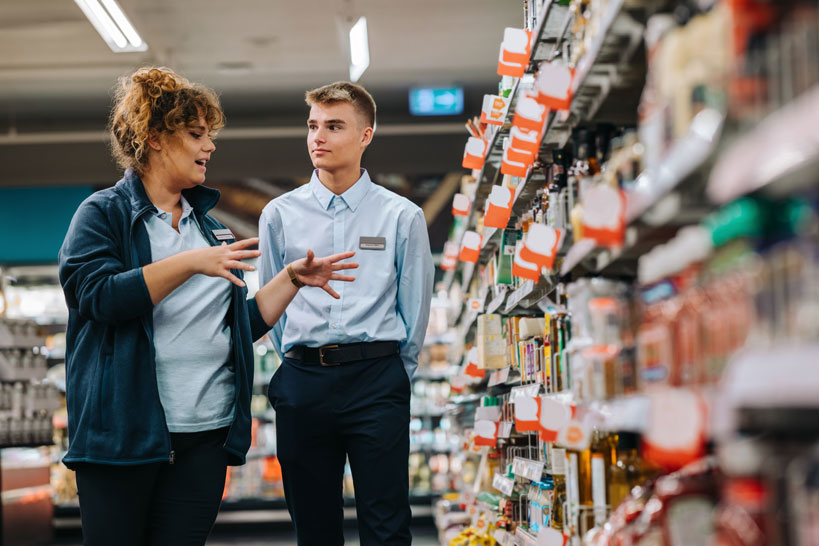 "THIS NEW DIGITISED SYSTEM FOR OUR LOGBOOKS IS GREAT,

IT'S EASIER TO USE AND HARDER TO GET WRONG"
John Lamont, Head of Capacity at Tesco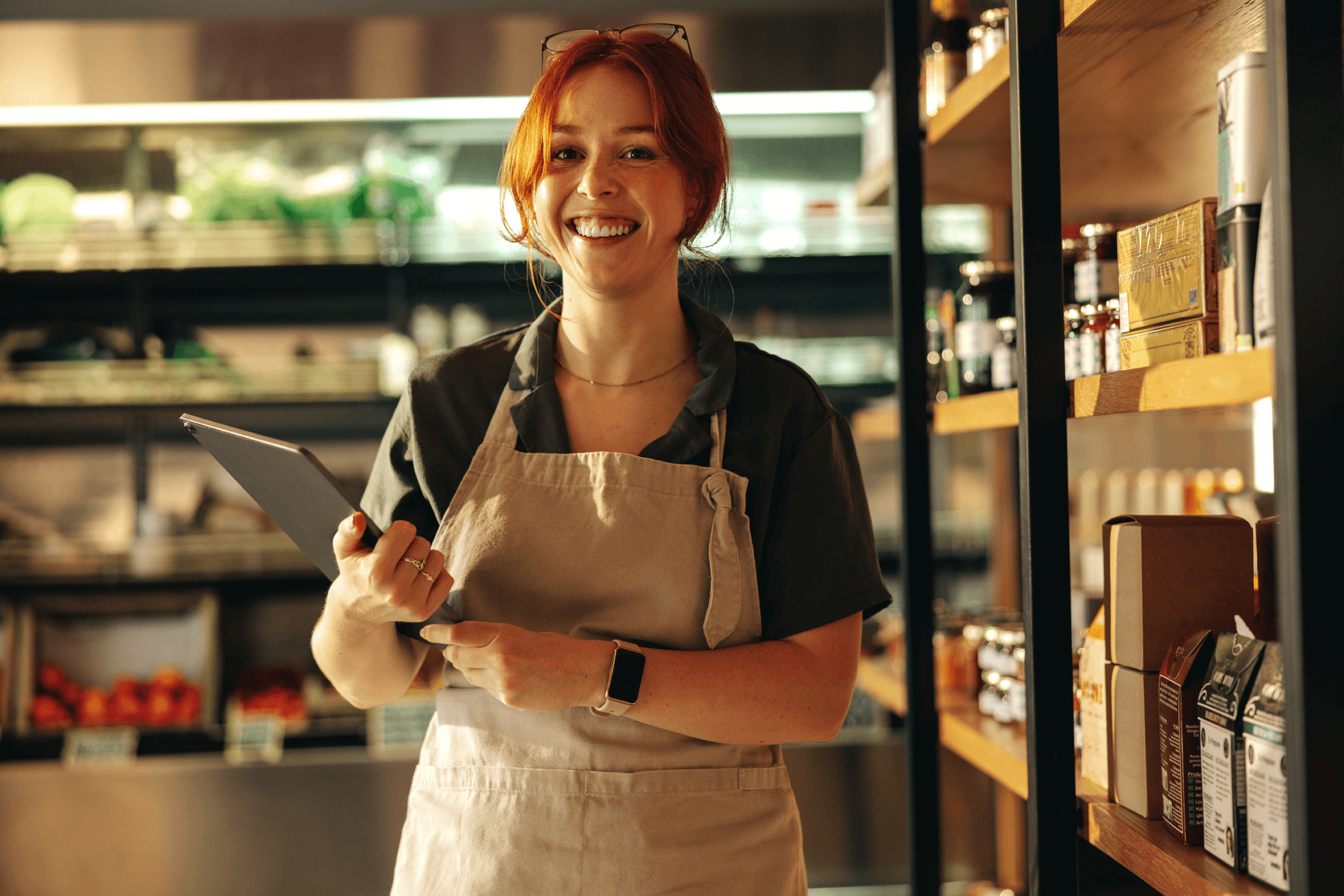 THE RESULTS
We've delivered streamlined compliance and operations processes that have saved Tesco millions every year.
Digitalisation of in-store logbooks allowed Tesco to cut the number of daily checks down by 63% and reduce the number of slips and trips claims made against the company by 60%.

Our automated corrective actions mean that as soon as an issue is identified, managers know about it and a job is assigned to fix the issue, closing the feedback loop and ensuring nothing gets forgotten.

But digitalisation has also had a profound impact on the company culture, driving much deeper insight into their compliance data, and providing employees with a tool they strongly feel has empowered them in their roles.

We have also saved Tesco millions every year in paper costs, helping them to create more sustainable retail operations both in-store and in the office.
REDUCTION
IN DAILY CHECKS
£S SAVED
ON ACCIDENT CLAIMS COSTS
£s SAVED
ON ANNUAL PRINTING
"MPRO5 IS THE MOST AGILE PLATFORM IN OUR BUSINESS: IT GOT US FURTHER DOWN THE LINE IN 3 WEEKS THAN OTHER SYSTEMS GOT TO IN YEARS."
Senior Legal Ops & Compliance, Tesco
WHAT WAS THE PROBLEM?
Tesco, one of the leading retail giants, faced a significant challenge due to their reliance on outdated manual and paper-based processes. These archaic methods were not only causing hindrances but were actually detrimental to the overall success of the business.
One of the major consequences of this outdated system was the difficulty in verifying data, particularly when it came to ensuring essential retail compliance. With employees juggling numerous tasks, it became tempting for them to hastily fill out logbooks without properly adhering to the prescribed procedures.
As a result, crucial compliance and operational data became scattered across more than 160 paper logbooks throughout the company. This made it incredibly arduous to navigate through the information and virtually impossible to gain any meaningful insights until the next audit.
The lack of a streamlined process also posed challenges in identifying and implementing follow-up and corrective actions within Tesco's stores. Moreover, tracking these actions at a management level proved to be even more challenging, making it difficult to ensure their completion.
Recognising the need for a transformation, Tesco sought a solution that would alleviate these burdensome processes and enable them to operate more efficiently.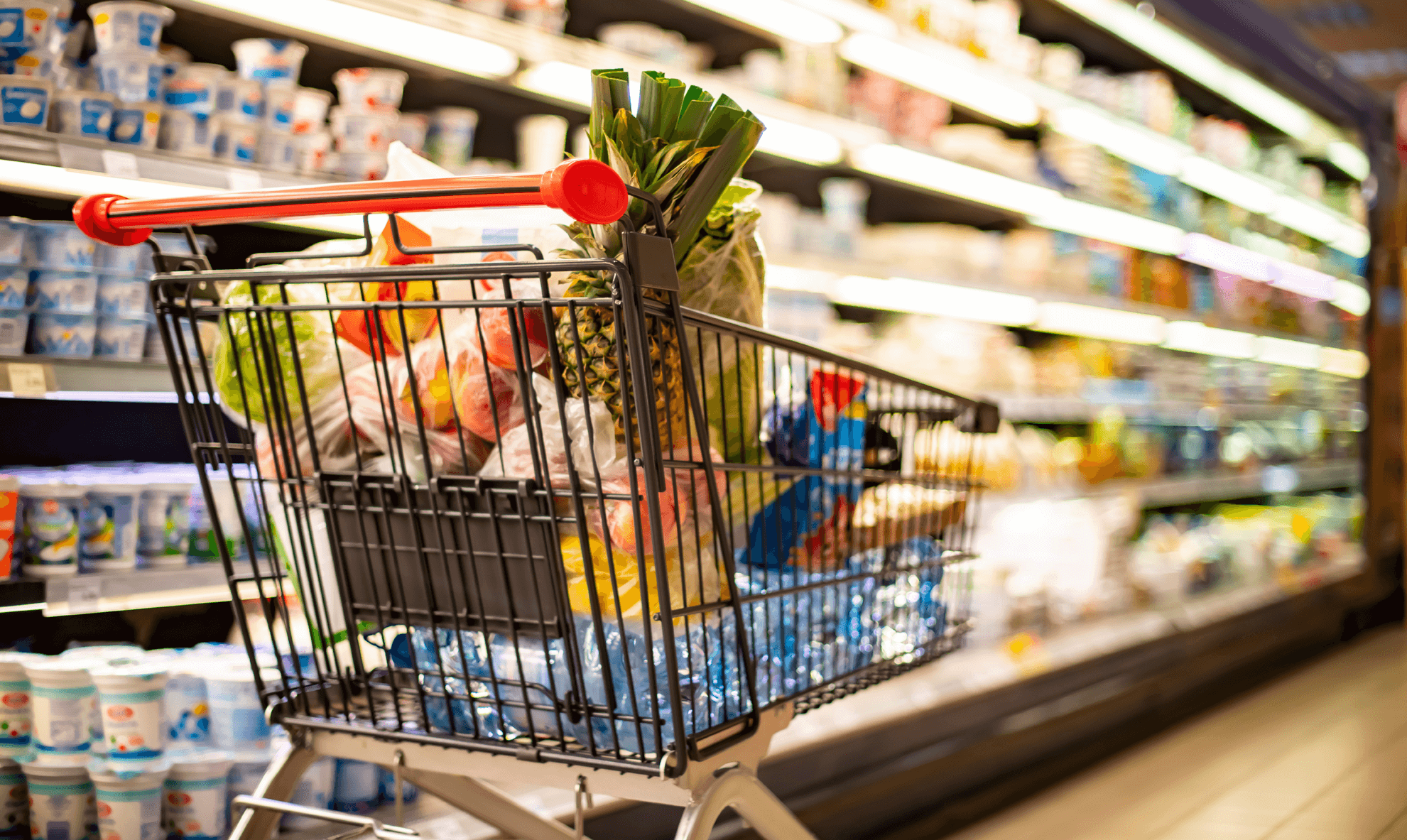 As the business expanded and continued to thrive, it became increasingly crucial to address the challenges posed by the disjointed approach to data management. Resolving this issue was essential not only to enhance compliance measures but also to safeguard the interests of both the customers and the overall business. With a growing customer base and an ever-evolving retail landscape, it was imperative to streamline processes and eliminate the burdensome reliance on manual, paper-based systems.
By doing so, Tesco could ensure accurate and verifiable data, enabling them to not only meet essential retail compliance standards but also gain valuable insights for informed decision-making. This transformation would facilitate easier navigation and visualisation of critical operational data, empowering the company to identify and implement necessary follow-up actions promptly.
Furthermore, it would provide a holistic view to management, allowing them to effectively track the progress of these actions and ensure their completion. Ultimately, by embracing a more efficient and integrated approach to data management, Tesco aimed to protect the interests of their valued customers and fortify the foundation of their thriving business.
"WE NEEDED TO IMPROVE OUR REPORTING INTERNALLY"
Senior Legal Ops & Compliance, Tesco
THE MPRO5 SOLUTION
Piece by piece, we meticulously transformed complex processes into seamless and efficient workflows that can be effortlessly completed on the go using our innovative mobile app. By integrating mpro5 into Tesco's back-office analytics solution, we provided them with a comprehensive view of their data, tailored to their specific needs and preferences.
Furthermore, we customized mpro5 to automatically generate remedial actions whenever an issue arises. For instance, if a refrigerator temperature check indicates that it is too high, our intelligent system immediately alerts the maintenance team, providing them with precise details regarding the problem's location and nature. This cutting-edge platform then diligently monitors the progress of the assigned task, ensuring that Tesco's managers are promptly informed once the issue has been successfully resolved.
All of these remarkable capabilities unfold in real-time, offering unparalleled visibility into Tesco's operations. Not only does this real-time insight empower decision-making, but it also motivates swift and effective actions, driving continuous improvement across the organisation. By seamlessly integrating technology and processes, we have successfully fostered a culture of innovation and efficiency within Tesco, leading to enhanced performance and unparalleled customer satisfaction.
Successful Adoption of Digital Processes
It was crucial for Tesco to ensure a seamless adoption of mpro5, with a focus on making it user-friendly for their employees. To achieve this, we brainstormed innovative ideas and came up with the concept of 'Bring Your Own Device.' This approach allows users to voluntarily utilize their personal smartphones, promoting convenience and familiarity.
By encouraging employees to use their own devices, Tesco not only eliminates the need for additional hardware expenses but also taps into the convenience of using a device they are already comfortable with. This familiarity enhances the overall user experience, making it easier for employees to navigate the app and quickly adapt to the new digital processes.
The 'Bring Your Own Device' strategy not only ensures a smoother transition but also fosters a sense of ownership among employees. By empowering them to use their own devices, Tesco instills a sense of pride and responsibility, further motivating them to embrace the mpro5 solution and actively participate in the digital transformation.
Through this ingenious idea, we have successfully streamlined the implementation process, making it hassle-free and maximizing efficiency right from the start. Tesco's employees can now seamlessly integrate mpro5 into their daily routines, leveraging their own devices to access the app's features effortlessly.
This forward-thinking approach not only simplifies the adoption process but also enhances employee satisfaction. By allowing them to use their preferred devices, Tesco acknowledges their individual preferences and values their comfort and convenience. This, in turn, boosts morale, increases productivity, and supports a positive work environment.
Overall, the 'Bring Your Own Device' concept has been instrumental in ensuring a smooth and user-friendly adoption of mpro5 at Tesco. By leveraging employees' own smartphones, we have created a seamless and familiar digital experience that empowers them to embrace the mobile app with ease.
"WHEN USING OTHER SOFTWARE, 90% OF OUR COLLEAGUES SAY:

'WHY CAN'T IT BE MORE LIKE MPRO?'

"
Senior Legal Ops & Compliance, Tesco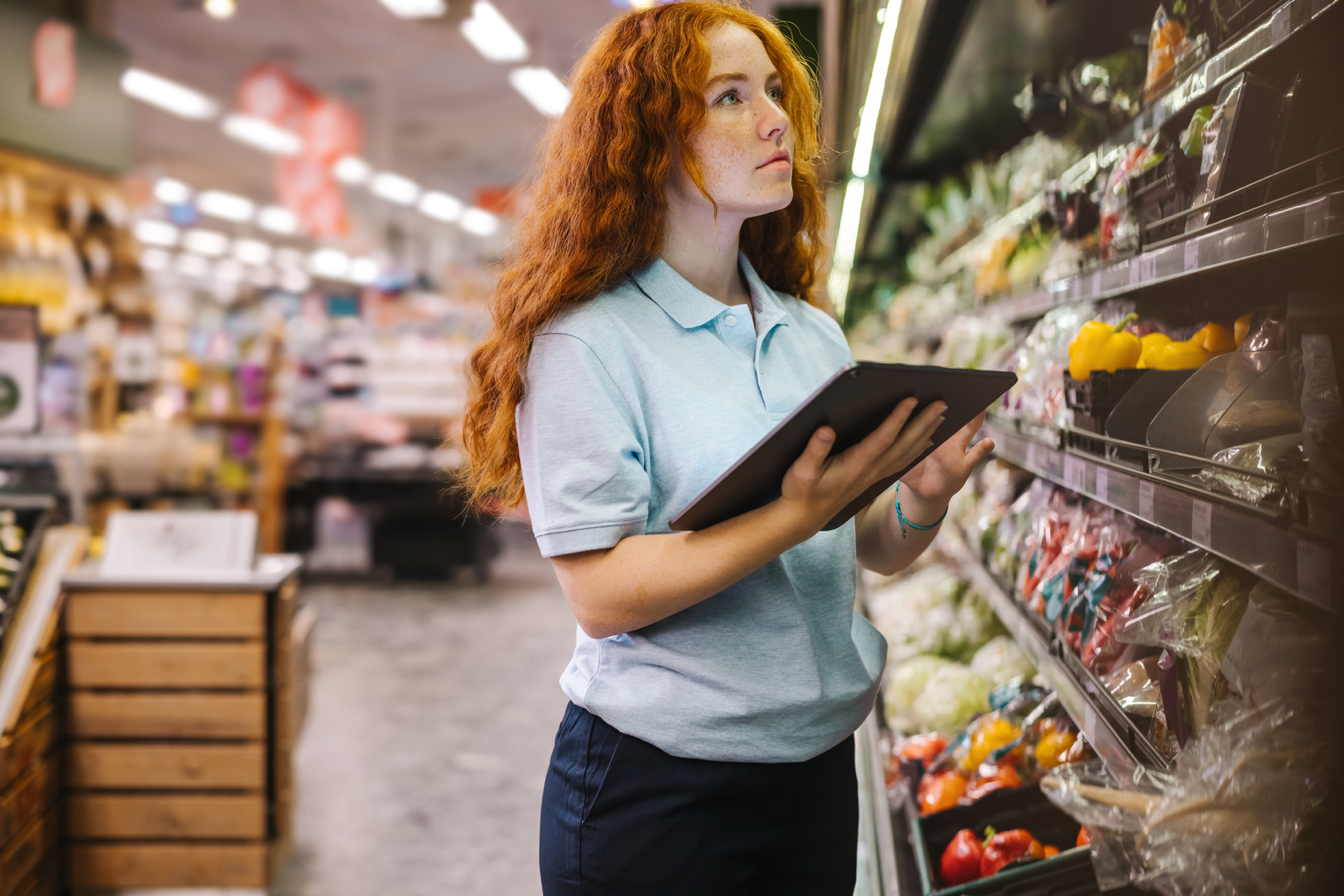 OUR DIGITAL SERVICE LINES WITH TESCO
Here are just a few of the key digital service lines that mpro5 support within Tesco to ensure air tight compliance and efficient and consistent operational standards across all stores.
ATC (Ask The Colleague)
Catering Audit & Service Credits
Cleaning Audit & Service Credits
3rd Party Periodic Tasks
Colleague Periodic Tasks
Colleague Cleaning Logbooks
Colleague Incident Reporting
Distribution Cage Issues & Compliance
Fire Safety Checks (Maintenance Team)
Hot Food Counters – Temperature Checks
Housekeeper Checks
PFS Lone Worker Safety
Recycling
Safe & Legal Logbooks
Security Audit & Service Credits
Security Time & Attendance
Store Controls Audit
Tesco Mobile Audit
Visitor Sign-In / Out
WANT TO FIND OUT MORE?
Not quite convinced yet? Click below to explore more of our use cases and success stories in different businesses and industries. Or head over to our retail page to find out more about the mpro5 platform.
HOW CAN WE HELP?
Please select how we can help solve your problems below, or fill in the enquiry form to the left and a sector director will contact you ASAP to discuss how we can help.