CHARTWELL'S MPRO5 JOURNEY: ENHANCING COMPLIANCE AND FOOD SAFETY
Discover how mpro5 has revolutionised Chartwells' ability to deliver exceptional, safe and uniform school meals.
INTRODUCTION TO DIGITAL FOOD SAFETY
Chartwells UK is renowned for their exceptional ability to consistently deliver excellent meals that are not only delicious but also prepared safely and efficiently. As a trusted food service company and a part of the esteemed Compass Group, Chartwells UK approached us to provide them with a cutting-edge software solution that would not only ensure the highest standards of food quality but also streamline their operations by reducing the time spent on logbooks.
The importance of conducting regular checks cannot be overstated, as even a single missed inspection could have severe consequences for the health of their valued customers and the overall success of their business. To address this critical need, we worked diligently to develop a robust and accessible solution for Chartwells UK. Our goal was to make compliance effortless and reliable, ensuring that their food safety practices remained top-notch at all times.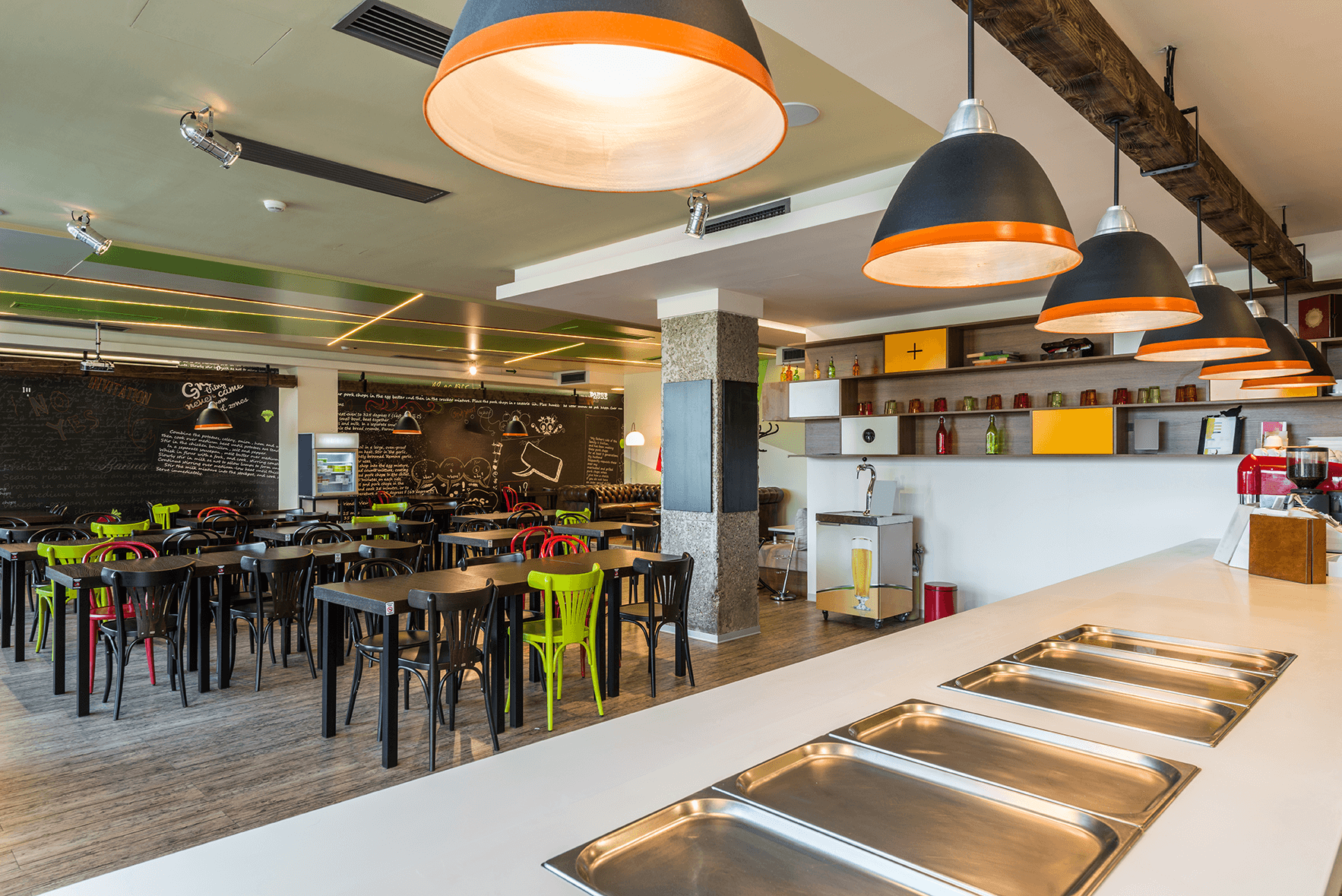 With the implementation of mpro5, Chartwells UK's teams now have the power to conduct a comprehensive "Daily Food Quality Audit" at every site they operate. This crucial data is instantly surfaced in a dynamic dashboard, allowing managers and head-office personnel to effortlessly track compliance with just a simple press of a button. This real-time monitoring system provides them with the peace of mind that everything is running smoothly, while also enabling them to swiftly intervene if any issues arise.
Now, Chartwells UK can now focus on what they do best – serving exceptional meals that consistently delight their customers. Our partnership has not only elevated their food safety practices to new heights but has also significantly reduced the administrative burden associated with logbooks. With our cutting-edge technology, Chartwells UK can continue to thrive in the industry and maintain their position as a leader in providing safe, delicious, and efficient food services.
"COMPLIANCE IS OF COURSE A PRIORITY FOR US AND PART OF THAT IS COMPLETING AUDITS. NOW WE HAVE MPRO5 IT IS SO MUCH EASIER TO DO THESE QUICKLY AND, CRUCIALLY, DO THEM RIGHT."
Lorraine Foyle, Head of Food and Transformation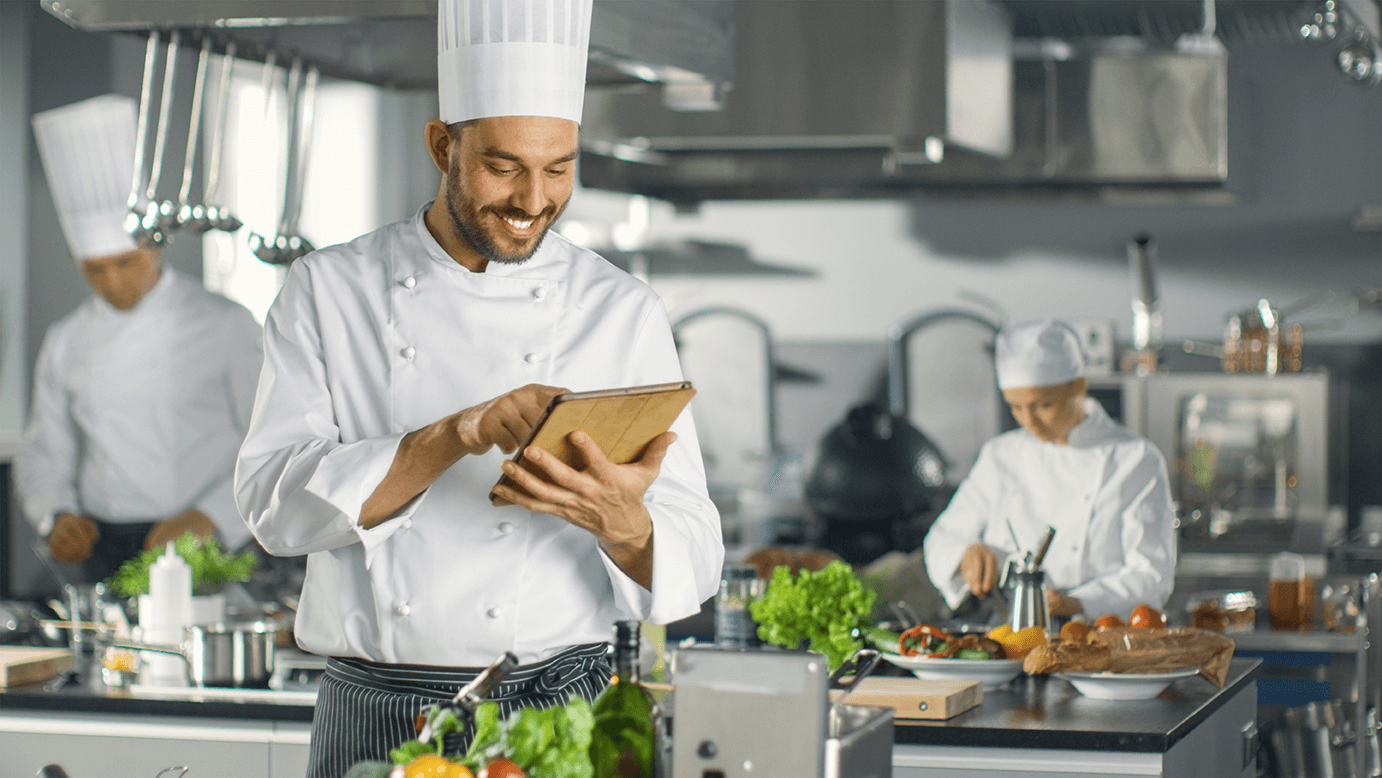 THE RESULTS
Chartwells can now rely on a dependable and user-friendly system that not only meets but exceeds customer expectations when it comes to food safety and quality. With the implementation of smart auditing, Chartwells UK remains committed to their food offerings, fostering trust among their valued customers, and safeguarding their esteemed brand.
Gone are the days of checks being left abandoned in the 'to do' pile, as mpro5 ensures that no task goes overlooked or unfinished. Managers can now rest easy, knowing that every single check is diligently completed, leaving no room for error or oversight.
The introduction of this streamlined system has not only simplified processes but has also had a significant positive impact on employees. They find that it is now easier to follow procedures, enabling them to better focus on the task at hand. Moreover, it has improved accountability among team members, allowing for a more efficient and productive work environment.
In addition to these benefits, the newfound transparency provided by the system offers managers real-time visibility into compliance levels. This empowers them to identify emerging trends and pinpoint areas of concern, enabling them to make necessary changes in cultural behavior or provide additional training. This proactive approach ensures that Chartwells consistently upholds the highest standards of food safety and quality.
Furthermore, Chartwells can proudly showcase their commitment to improving compliance and embracing digital transformation to their clients. By embracing this system, they are steadily moving towards full digitisation, further reinforcing their dedication to staying at the forefront of technological advancements in the industry.
With this reliable and user-friendly system in place, Chartwells continues to prioritise food safety, quality, and customer satisfaction, ensuring that they remain the go-to choice for their clients in the ever-evolving food service landscape.
WHAT WAS THE PROBLEM?
With over 2,000 sites to manage across the education sector, Chartwells UK found themselves grappling with the daunting task of maintaining compliance. The sheer scale of their operations made it nearly impossible for them to quickly and easily keep track of whether the right ingredients were being supplied and used, if the correct medical diets were being served, or if their menus were accurate. These challenges spanned the business, causing headaches for everyone from compliance to the marketing team.
To make matters worse, any remedial or corrective actions that needed to be taken were being managed through outdated methods such as spreadsheets and email. This meant that important tasks were often forgotten or overlooked, leaving no traceable audit trail for follow-up.
The use of paper logbooks only added to their woes. Not only were they a hassle to fill out, but they were also incredibly difficult to verify and were often left incomplete or untouched in the midst of a bustling kitchen environment.
These challenges created a constant struggle for Chartwells UK to meet the expectations of their customers. This inconsistency not only had a negative impact on their revenue but also posed a significant risk to the health and well-being of their customers, which was a matter of utmost concern.
Recognising the urgent need for a solution, Chartwells UK sought a transformative approach to streamline their operations and ensure compliance across all their sites.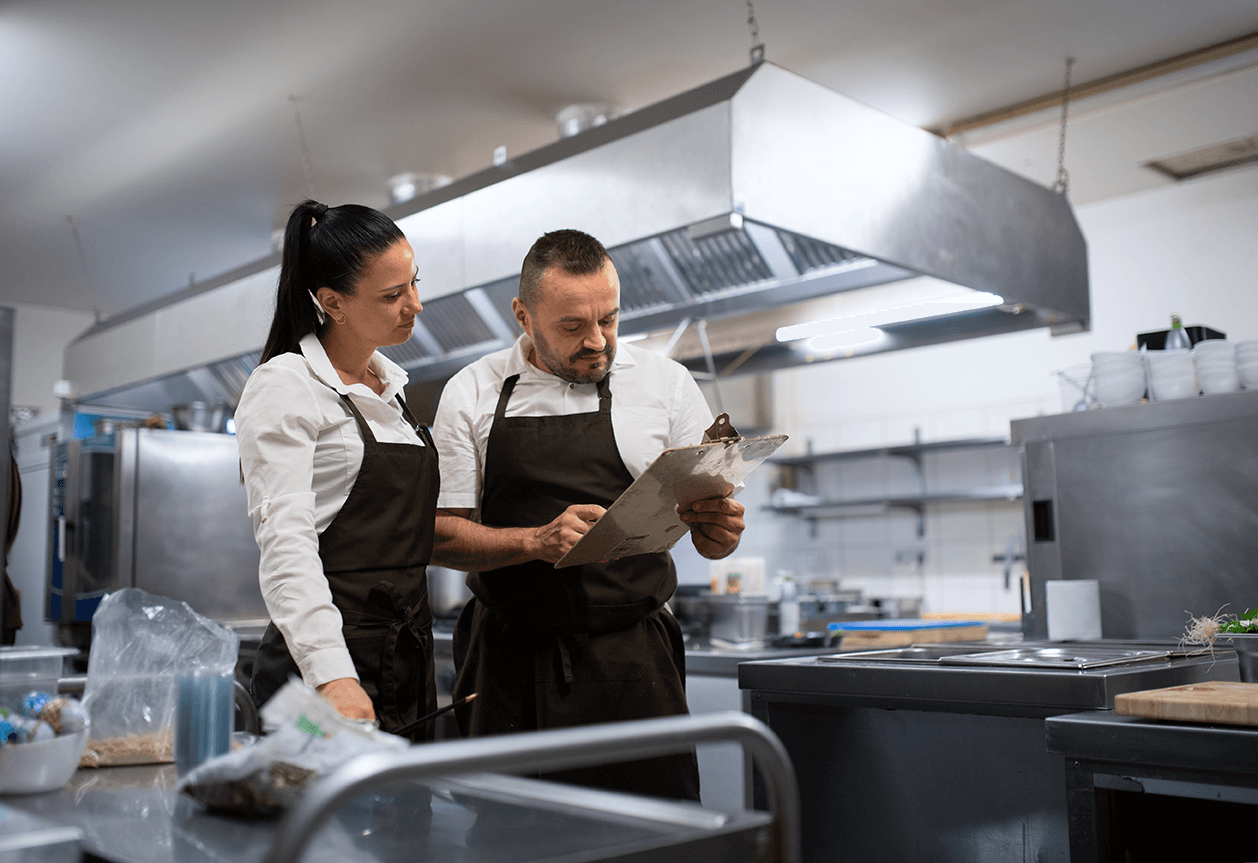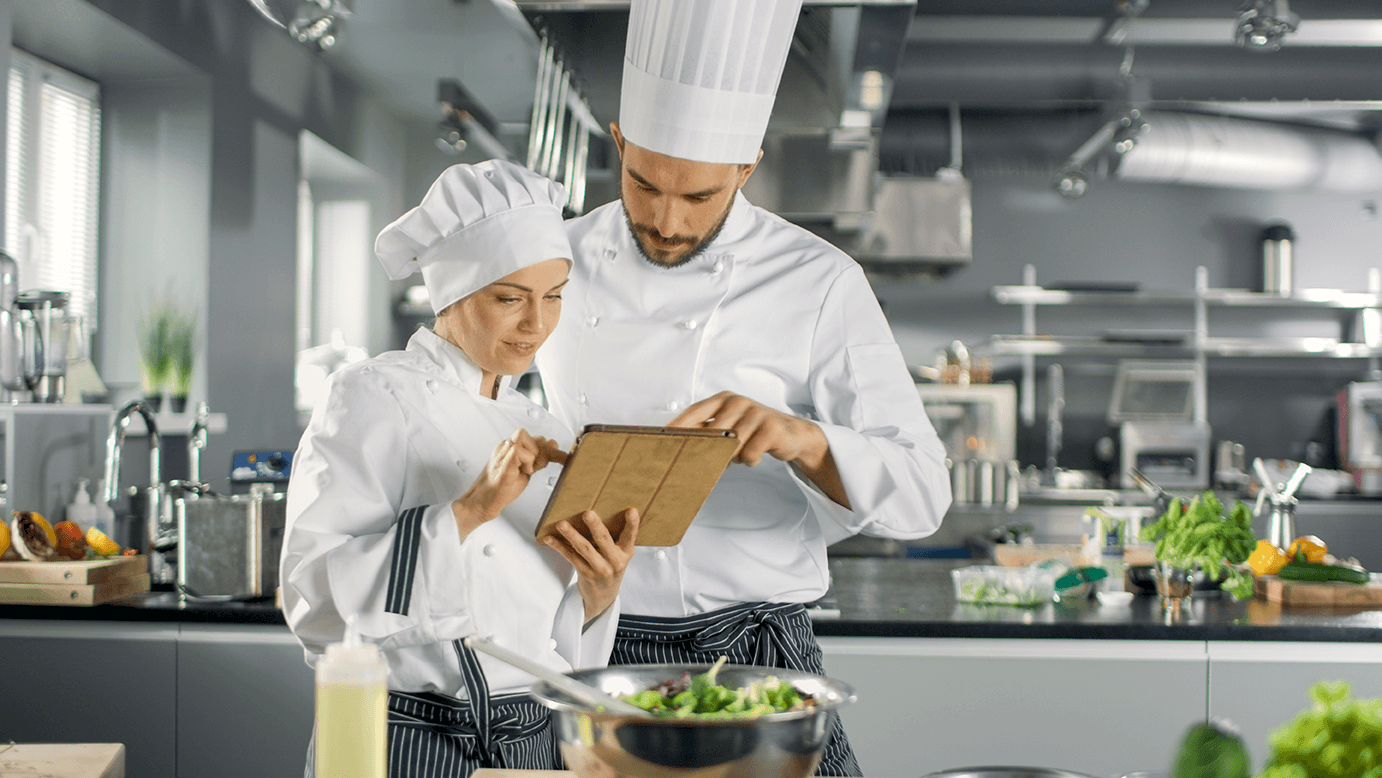 THE MPRO5 SOLUTION
We collaborated closely with Chartwells to develop and digitalise an all-encompassing 'Daily Food Quality Audit' as an efficient and streamlined workflow. Through the utilisation of mpro5 on mobile devices, employees on site are able to comprehensively assess various aspects ranging from menu options to specific dietary requirements, with the collected data seamlessly transmitted to the cloud base mpro5 website for further analysis and evaluation.
Data driven follow up actions
What sets our solution apart is its ability to trigger remedial actions based on specific answers provided during the audit. This ensures that any potential issues are promptly addressed, with managers having real-time visibility of outstanding tasks and completed actions. To enhance usability, we have divided the audit into manageable sections, enabling employees to navigate through the process more efficiently.
Dynamic dashboards and reporting
The data collected using the mpro5 app is seamlessly transferred to the mpro5 platform, where it is presented through visually engaging dashboards. These dashboards not only provide an overview of the gathered data but also offer the flexibility to drill down into specific details for a more comprehensive understanding. This level of transparency assures both managers and head-office that Chartwells' food offerings consistently align with their brand standards, leaving no room for compromise.
Quality control
To further augment the quality control procedures, we have also implemented a comprehensive quality assurance audit specifically designed for regional managers. This empowers them to swiftly review the collected data and promptly take necessary actions to address any potential issues. By doing so, we ensure that problems are identified and resolved as soon as possible, maintaining the highest level of quality throughout Chartwells' operations.
WANT TO FIND OUT MORE?
Still not convinced? Dive deeper into our wide range of use cases and success stories across various industries. Alternatively, visit our dedicated food quality and catering page to discover more about the powerful mpro5 platform.
HOW CAN WE HELP?
Please select how we can help solve your problems below, or fill in the enquiry form to the left and a sector director will contact you ASAP to discuss how we can help.