In my line of work, it helps to stay in touch with your industry, customers and other contacts you've made along the way.
Right now, it couldn't be clearer that catering companies across the UK are struggling. In fact, it's been difficult even to get hold of some of my colleagues: regional managers and C-level management are rolling back the years and cheffing in-unit, just to keep things running.
Staff shortages and myriad operational headaches are putting strain on contracts, service levels and employees alike.

Marginal issues
Before we get into the specific problems, it's worth explaining something about the difficulty of the position caterers find themselves in.
Contract caterers usually work on a fixed agreement, for a given period, that has an expected margin to make it financially viable. This is a competitive market, with contracts changing hands often.
Margins were thin even before inflation started running away, before energy costs rose and before this lack of available and willing workers.
This is why rising costs are so damaging for caterers.
Everyone is stuck between a rock and a hard place: margins must be maintained but so should the quality and output agreed contractually.

You just can't get the staff these days
Unemployment is at a historic low of 3.5%, but it's the shortages in the willing workforce, compounded by Brexit, that are hurting caterers the most.
One of my customers was struggling to fill 500 vacancies at one point – 20% of the total workforce required to fulfill their contracts effectively.
And filling these holes doesn't immediately fix the problem.
Upskilling new employees takes precious time away from more experienced staff, is costly, and comes with some risk if their training is rushed.
Chief concerns
According to a survey done by software company Zupla, 27% of caterers said that rising costs are the most concerning issue facing them, followed closely by staff shortages, which were the main worry for 24% of respondents.
But this survey also hit upon another problem - outdated processes, unnecessary complexity, legacy systems and poor training are all aggravating frayed nerves in the kitchen.
And when your managers are all in the kitchen cooking, compliance checks, quality audits and other important standards are not being looked at as often as they should.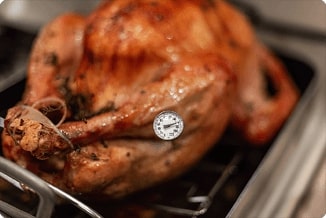 Compliance failures
I'll resist the urge to say this is a recipe for disaster – but I have heard some horror stories about what happens when the paperwork is neglected.
In one incident, it took a month before a fridge's unsafe temperature was fixed, and in another, an employee was found to have been half cooking chickens before refrigerating them and finishing the job later.
It doesn't take a genius to know that this is not best practice, but it shows you how little time there was for training.
Compliance with health and safety is no joke, and both examples could have led to customers being very ill to say the least. The fact is that caterers can't afford to make mistakes like this, but they are beholden to their poor processes and a chronic lack of time to do things properly.
Easing the burden
Many of the aggravating factors here are outside of our control – but they are things caterers can do now to help ease the workload burden, improve training and make their compliance regime flawless, despite the lack of people.
Some tech solutions such as ours can offer digitalised compliance, quality audits and other digital processes using mobile applications, and we can surface the data in dashboards that make it much easier to spot issues before they become problems.
The time for innovation
Zupla's survey showed that many feel they simply don't have time for innovation right now, but I'd urge them to consider the benefits of value driven solutions that can immediately ease their workloads, because even if you just automated your fridge temperature checks using sensors, you could save half an hour every day across every site.
It's these kinds of granular improvements that can often have the biggest impact on the ground, and right now businesses need all the advantages they can get.