Businesses across all industries are restructuring their systems and processes as technology allows for completely new ways of working, and the Internet of Things (IoT) is central to this digital transformation.
According to IoT Analytics, although the growth in the number of connected devices slowed in 2021, shipments are expected to accelerate again over 2022 and 2023, with the total number of IoT devices projected to reach 14.4 billion by the end of 2022.
However, many early adopters of IoT have learned the hard way that sensors do not generate value unless they are part of a wider effort to leverage the data collected, generate real-time actions, improve insight and increase productivity.
One of IoT's many strengths is its ability to measure very specific and often previously unquantifiable data, but its critical to understand that businesses will need to plan for how they are going to leverage this data for improved outcomes.
IoT is evolving in its use from single point solutions to more comprehensive systems delivering specific sets of actionable data. This shift is enabling automation, powering productivity gains and increasing operational effectiveness.
Here are five examples of how IoT sensors are changing outcomes:
Smart Buildings
IoT sensors have a wide array of applications in buildings, particularly for businesses that provide hard or soft facilities management services.
The challenges of running a building have changed significantly since the pandemic. Flexible working is here to stay, and this is driving a demand for real-time data on who is coming into a building, where they are working and what rooms they use, in order to allocate services efficiently and conserve energy.
For example, movement and temperature sensors can monitor desk occupancy and room use for collaborative areas such as meeting rooms. This data can be used to drive dynamic scheduling for facilities management teams. Sensors provide real-time information on which areas need cleaning and restocking first and over time, the data can be used to identify trends and spot patterns in room usage.
Counting door openings or how many people are sitting in a given room does not provide much value on its own, however, when you track it over time, you empower managers, teams and edge workers to make more informed decisions.
Sensors can also help to monitor a building's energy consumption and run HVAC systems more efficiently while still maintaining the target temperature.
While some people might describe this technology as Orwellian, the reality is that IoT and big data help teams to spend their time better, bolster accountability and evidence their hard work.
Smart Bathrooms
Whether it's a bustling airport or a coffee shop, the condition of the bathrooms on any site leaves an enduring impression, for better or worse. This makes keeping them clean critical to the overall customer experience.
It's widely recognized that input-led cleaning routines and working to fixed schedules is a crude and ineffective way of working, but with sensors it is impossible to move to a more productive, output-led model.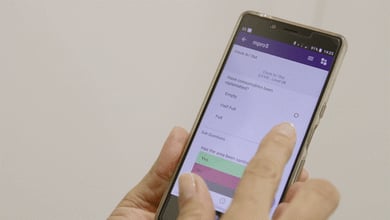 Sensors monitor door openings and, in heavily used washrooms, sensors can even monitor the stock of consumables – soap, toilet paper and whether the trash needs to be emptied.
This data can be amplified through real-time, dynamic dashboards, as well as feeding into any workflow management applications to direct cleaners to the busiest bathrooms once they have been used a set number of times. This substantially improves efficiency and many businesses have been able to reduce costs associated with cleaning by as much as two-thirds.
Crucially, this does not come at the cost of quality – in fact, it enables cleaning teams to maintain washrooms to a far higher standard for the best possible experience.

Intelligent Assets
Asset management has traditionally been led by a mixture of reactive maintenance and planned predictive maintenance, with manual reporting and extensive paperwork surrounding both processes.
Again, IoT can drive better outcomes. Sensors can measure the power draw of an asset such as an air conditioning unit and, if a power surge occurs that suggests a fault, automatically push out a notification to the maintenance team.
The feedback loop, from sensor alert to response, can be completed using a workflow management platform, first generating the action then confirming the issue has been addressed.
This materially reduces response times, completely eliminating the manual process of requesting, chasing and confirming the calling out the maintenance team.
Smart Transport Hubs
Whether it's an airport, a train station or a large multi-modal transport hub, real-time dynamic data delivered by sensors can transform the chaos of information, incidents and actions occurring over a typical day into informed decisions and increased productivity.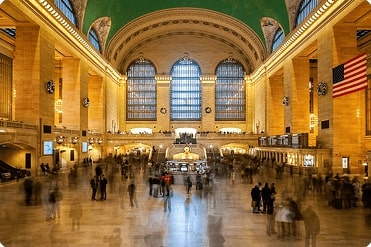 Lighting and ventilation assets critical to passenger and worker safety and health can be monitored using sensors, automating call-outs to maintenance.
Air quality is also a chief concern in any transport hub. The amount of CO2 and other particulates in the air can be measured with sensors, with value realized from being able to display this data as a map of the site. Alerts will show for individual rooms when needed, indicating where problem areas are and facilitating manual intervention.
All use cases mentioned so far demonstrate opportunities for leveraging data into a plan for action, however, integration of these different data streams is key. Transport hubs are exemplary, because they are complex, with thousands of diverse processes and factors that need to be considered.
For example, being able to compare air quality data with data on crowding (collected by sensors or smart cameras), could show a correlation, strengthening the argument for effective crowd management. Being able to support observations and experience with real-time, dynamic data empowers transportation managers to allocate resources based on sound information.
Customer Experience
IoT isn't purely useful in improving operational efficiencies, in fact it can be used to measure and act on previously unmeasurable factors that influence customer loyalty and purchase decisions.
Experiential elements of the customer experience such as lighting, noise and temperature can significantly impact the amount of time spent shopping and the likeliness of a customer returning, but until now it hasn't been practical to monitor this across multiple sites in real time.
Presenting this data on a dynamic dashboard for leaders across an enterprise empowers and informs proactive optimization of conditions, arming teams with the information they need to make impactful decisions.
Making Data Count
An uncomfortable truth of IoT implementations is there are far more businesses that mishandle their IoT implementations than not. According to a blog Cisco published in 2018, less than half of all structured IoT data is actively used in decision-making. Worse, Cisco found that less than 1% of unstructured data is analyzed or used at all.
The IoT's value is indisputable, and the range of opportunities for cost savings, efficiency, productivity and customer service continue to grow. Businesses with a complete plan supported by platforms that onboard, illuminate and action the new data collected, will differentiate faster that those that do not. Software with supporting services infrastructure facilitates action and insight, and is key to unlocking the potential of IoT.