Features of mpro5's Time and Attendance solutions
Industries that utilise mpro5's Employee Attendance System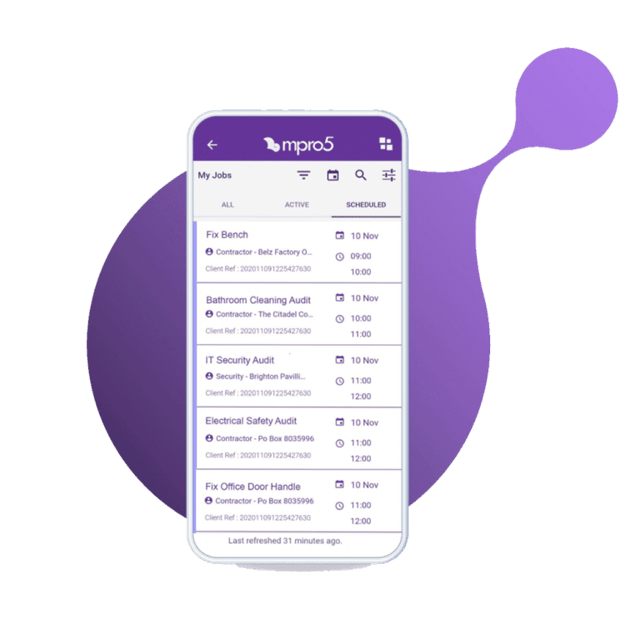 mpro5's Time and Attendance also allows you to spot shifts in patterns that would have otherwise gone unnoticed. For example, a staff member who has always been punctual has recently arrived late on-site on multiple occasions. This could be considered a red flag, and management could check in with this team member to ensure that everything is OK and offer additional support if necessary. It may be that this particular employee has personal stresses at home, or their mental health is deteriorating; by monitoring clock-in patterns, you gain additional insight into the wellbeing of your team.
Unlike other off-the-shelf platforms, mpro5 can configure your portal and app to operate in the best way for your operational needs. You can choose from staff members inputting a pin code or NFC, fingerprint or facial recognition to clock in and out, or even limit the employees allowed on-site at any given time, ensuring the health and safety of everybody.
Automated alerts and escalations can also inform management teams if an employee doesn't turn up for their shift so that you can take action before your customers or clients notice. When you incorporate our job management features into your platform, you'll be able to respond to these situations and implement resolutions much more swiftly.