FACILITIES MANAGEMENT SOFTWARE

THAT LEVERAGES THE POWER OF

AUTOMATION
mpro5 offers smart, dynamic cleaning and preventative maintenance planning with a digital solution that streamlines your operations for productivity gains, cost savings and continuous compliance.
DEMONSTRATE COMPLIANCE

EASILY WITH MPRO5

If you were audited tomorrow, how long would it take to produce evidence of your continued compliance? How confident would you be that your data is reliable? As a seasoned digitalization partner to facilities management companies, mpro5 is packed with features that make it possible to implement, and indisputably prove, continuous compliance in a matter of minutes.
Here's just a few elements mpro5 can help you achieve in facilities management
Using our smart facilities management software, one client increased their cleaning efficiency by 40% — and you could too.
Our network of IoT sensors works in real-time to alert you on the condition of estates and assets, as well as the areas that need attention — all at the press of a button.
Our facilities management software is agile and fully configurable — evolving with your business. As your processes change, we'll alter your mpro5 platform at no additional cost.
Get continuous visibility of your service and quality levels, so you can make data-driven decisions and address issues before they become serious problems.
Alongside team efficiency and productivity, mpro5 lowers costs by reducing man hours, administration time and printing costs.
mpro5 makes it easy for teams to provide evidence quickly for why they couldn't carry out work — reducing the risk of fines associated with aborted jobs (by up to 80% for one client!).
Data collected on assets, including their lifespan, energy consumption and condition, informs efficient PPM to reduce costs and avoid major faults.
Combined with mpro5, IoT sensors monitor key systems and services to ensure, and easily demonstrate, compliance with SLAs and Health and Safety requirements.
The demands placed on facilities managers have never been tougher. Budgets are tight, health and safety requirements are increasingly stringent, and you're pressed to do more with less.
Thankfully, mpro5 is designed to help you do just that. Our facilities management software empowers you to work smarter, not harder, and leverages the Internet of Things (IoT) to ensure your estates are clean, safe and fully operational.
Working together, we'll digitally transform your processes and streamline everything from planned preventative maintenance schedules to continued compliance audits — driving efficiency, productivity and cost savings for your business. For example, mpro5 Dynamic Cleaning tools and workflows give you a real-time view into footfall and use of your facilities, so that you can use your teams where they're needed most and offer the best service to your clients.
Here's just a few ways mpro5 can

enhance

your facilities operations:
Integrated, reports and risk assessments that ensure meticulous compliance.
Automate task scheduling and track completion with built-in protocol compliance.
Easy-to-use dynamic dashboards, automated reports and essential alerts for data-driven decision making.
Choose from a variety of clock-in/out options.
Signatures on forms and photo evidence show that the task was completed successfully.
mpro5 can reduce the necessary number of external checks to just once a year.
OUR IMPACT ON

FACILITIES MANAGEMENT

We support our clients as partners — and help facilities management teams that service everything from hospitals and supermarkets to blue chip companies, to deliver outstanding service. We support a wide range of industries through our fully configurable solution. Whether you're managing facilities in rail, healthcare or other industries, we'll create a scalable solution that's personalized to your business and follows best practice in digitalization and your industry.
FEATURED

CASE STUDY




We're proud to work alongside Incentive QAS — covering the width and breadth of their Facilities Management services with our smart, digitized solution.

Using a mobile or tablet, Incentive QAS employees carry out a range of cleaning services, while mpro5 captures proof of work and manages alerts, requests and workflows to ensure the highest standards of efficiency and service across every facility.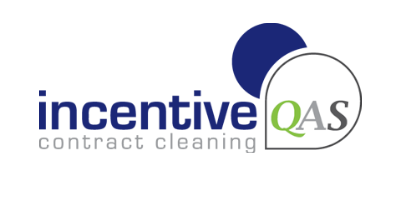 GLOBAL SITES
MANAGED DAILY WITH mpro5
INCREASE IN EFFICIENCY
WITH A TAILOR-MADE mpro5 APP AND WEBSITE
MINUTES
AVERAGE RESPONSE TIME WITH MPRO5
HOW WE

CAN HELP
We believe in building long-term partnerships that support your business at every stage of growth. Working with a Software-with-a-Service subscription model, we'll help you succeed with agile solutions that match your changing needs.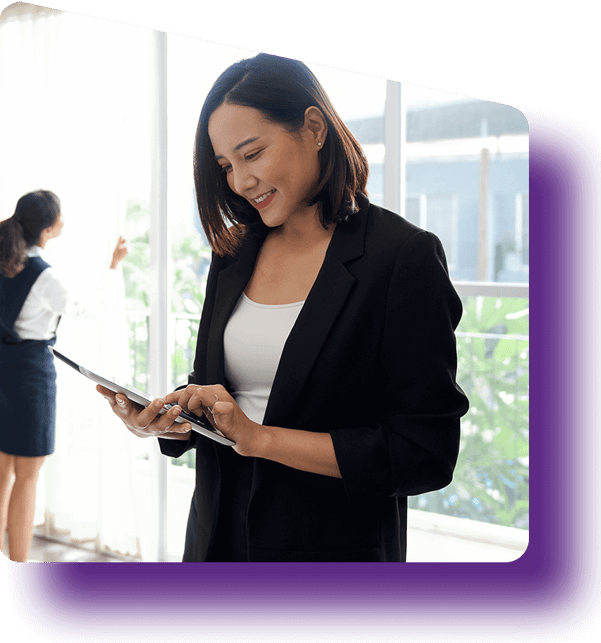 ARE YOUR

NEEDS NOT REPRESENTED?

We help facilities managers maintain brilliant brand standards across multiple regions and industries. If you're unsure if we can help, get in touch to discuss your needs and our team will confirm whether mpro5 is a good fit for your business.
"mpro5 have stepped up as a key partner for this journey. The mpro5 platform has enabled our innovation team to carefully design digital workflows in a way that matches preferred ways of working, as defined by our operational co-workers. The team also went out of their way to meet our demands in terms of data availability, which has allowed us to shape the insights we need and make them an integrated part of our business operations."
MPRO5 INTEGRATES WITH

YOUR EXISTING TOOLS
Q:

My needs aren't common. Can mpro5 help me?

A:

mpro5 is fully configurable and can be built around almost any business. Contact us to discuss your needs and we'll show you how mpro5 can help!
Q:

I don't see my software listed under possible integrations. Can mpro5 integrate with it?

A:

mpro5 uses an open API. This makes it easy to integrate with a wide range of industry-specialist software. If you don't see your desired software listed, contact us and we'll confirm whether an integration exists or can be developed.
Q:

How long will it take before mpro5 works for my business?

A:

You can be up and running with your mpro5 app and website in as little as 30 days.
OUR LATEST

NEWS AND INSIGHTS
6 Sep 2023
Collaborative Work Environment (CWE) & mpro5 Announce Exciting New partnership to revolutionize facility services workflow automation
17 Aug 2023
What Does Sustainable Facilities Management Look Like? - mpro5
The work of facilities managers is critical when it comes to realizing sustainability in buildings and organizations. Find out what this looks like here.
HOW CAN WE HELP?
Please select how we can help solve your problems below, or fill in the inquiry form to the left and an industry expert will contact you ASAP to discuss how we can help.