MPRO5 INTEGRATIONS ENSURE

SEAMLESS BUSINESS MANAGEMENT
Get the best of both worlds with mpro5 integrations that connect to your existing tools, to create a single source of truth for your business.
MPRO5 INTEGRATES WITH

YOUR EXISTING TOOLS
DATA INTEGRATION SOFTWARE IS KEY TO OPTIMIZING YOUR DIGITALIZATION ROI
Updating to a completely digital system doesn't have to mean saying goodbye to your tried-and-trusted tools. But unless they work together, your existing tools and software risk standing in the way of streamlined, compliant operations.
Thankfully, we've designed mpro5 with this in mind.
By using Web Services, mpro5 fits seamlessly into your existing systems to become the central point for data collection and analytics — unifying your business operations on one, convenient platform.
MPRO5 INTEGRATIONS HELP YOU WORK SMARTER, NOT HARDER
Sync and coordinate all mpro5 entities, including jobs, flows, sites, location hierarchies and timesheets.
Integrate existing reporting and systems such as payroll software to pull meaningful data from mpro5 that can inform reporting, payroll and more.
mpro5 integrates seamlessly with IoT sensors to enable remote business monitoring, sharing valuable data on your assets, buildings, teams and equipment.
Manage your adoption and users without a heavy IT burden, by integrating mpro5 with your Single Sign-On Systems.
Don't miss a beat with compliance or administration — activities in third-party systems can trigger workflows in mpro5.
We're BS EN ISO/IEC 27001:2017 certified, meeting the international information security standard. We've purpose-built our API to be safe and secure.
Standard APIs are included in your monthly subscription, but we'd be happy to provide custom integrations if needed.
THE MPRO5 API AT A GLANCE
We've built our API to be fast, simple, flexible and easy to use.
Our API service follows the Representational State Transfer (REST) architectural style. This ensures it's lightweight and easily testable. We use the OData protocol, so GET endpoints can be queried and returned in JSON format.
We've documented everything fully using Swagger. This framework describes the API in plain language and is generated automatically, so nothing falls out of date.
WE INTEGRATE WITH YOUR INDUSTRY-SPECIFIC SOFTWARE
Our out-the-box and custom integrations have unified systems for some of the world's leading brands. Whether you want to connect your industry's software staples, or have something a little more niche in mind — we can help.
From retail giants needing to connect payroll software, to Quick Service Restaurants connecting POS and more, we'll work with your IT team to identify and set up your desired integrations — so you have a system that helps you work smarter, not harder.
"mpro5 covered more ground in six weeks than our old system did in three years. This was the first step in realising my vision of the Estates Department at CWPT. The opportunities are endless, you just need the education and the appetite to want to see the change."
"mpro5 have been a genuine breath of fresh air to work with. The team collaborate well with the business and took the time to understand how the business worked to better tailor their support." "mpro5 delivers effortless compliance with our SQ (Service Quality) Regime with backup, service and support that never lets us down. Through Covid, changes in routines and schedules and even staffing challenges, mpro5 are always there on the end of the phone to help us through."
"mpro5 have stepped up as a key partner for this journey. The mpro5 platform has enabled our innovation team to carefully design digital workflows in a way that matches preferred ways of working, as defined by our operational co-workers. The team also went out of their way to meet our demands in terms of data availability, which has allowed us to shape the insight."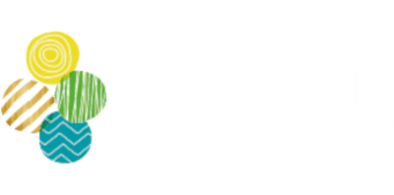 "The support available from the CE team and the Support team at mpro5 is superb, this is one of the main selling points for me as they are always available to help and extremely friendly. The software itself is extremely flexible, when we first started using mpro5 it was in a small capacity, over the years we've grown the usage and now have somewhat complex functions and audits being used - This has caused no issues and I feel there are never any requests that are unachievable!"
GET

IN TOUCH WITH OUR TEAM
We'd love to hear about your integration needs and share how mpro5 can help you break down data silos. Connecting your team and operations through a unified platform will help you improve compliance and efficiency.
Fill in the form below and book a meeting with our team to discuss your integration requirements. We'll explore both out-the-box and custom integration options that ensure you get everything you need to succeed.
HOW CAN WE HELP?
Please select how we can help solve your problems below, or fill in the inquiry form to the left and an Industry Expert will contact you ASAP to discuss how we can help.
GET THE LATEST NEWS & INSIGHTS
6 Sep 2023
Collaborative Work Environment (CWE) & mpro5 Announce Exciting New partnership to revolutionize facility services workflow automation
17 Aug 2023
What Does Sustainable Facilities Management Look Like? - mpro5
The work of facilities managers is critical when it comes to realizing sustainability in buildings and organizations. Find out what this looks like here.