BUSINESS INTELLIGENCE REPORTING

DASHBOARDS THAT DRIVE MEANINGFUL

CHANGE
Get unprecedented insights into your business processes and enable proactive, data-driven decision-making.
UNLOCK THE POWER OF YOUR DATA WITH POWER BI DASHBOARDS, AUTOMATED REPORTS

EASY-TO-UNDERSTAND VISUALIZATIONS, ALERTS AND KPIS
Your data means little without a way to understand it. Without accurate, comprehensive and easy to understand visualizations, even the highest-quality data is rendered useless.
So we've packed mpro5 with tools and features that unlock the power of your data with actionable insights to improve compliance and operations.
ACCURATE, COMPREHENSIVE AND

UNDERSTANDABLE DASHBOARDS
Tailored Microsoft Power BI reporting dashboards help you visualize and understand your operations in real-time through dynamic, data-driven graphics. See high view analytics or easily delve into the details for a greater understanding of your operations.
These dashboards consolidate and present information captured by your field teams, integrated software and IoT sensors. As work orders are scheduled and completed, they sync to the cloud and populate management information dashboards, supplemented by predetermined additional data streams.
This real-time information ensures you can identify issues before they become serious problems, and respond quickly and appropriately.
AUTOMATIC

REPORT GENERATION
mpro5 generates and distributes reports automatically, so you'll no longer need to spend hours creating them manually. Whether you need internal or customer-facing reports, mpro5 emails you branded reports to the right people at the perfect time.

Choose from a suite of out-the-box reports, or request a little more detail and we'll configure customized reports specific to your unique needs and processes.
ALERTS

AND NOTIFICATIONS
When jobs and workflows are scheduled or completed, mpro5 alerts the right people in real-time. Your team can choose to receive alerts via sms, email or push notifications — making it effortless to integrate our software with your business operations.

These real-time alerts ensure your processes run smoothly. Timely notifications reduce the escalation of issues and support efficient response times, while automatically generated reports attached to your email alerts offer further detail and complete visibility.
WHY CHOOSE MPRO5 FOR YOUR BUSINESS INTELLIGENCE

REPORTING DASHBOARDS?
Harness the power of automation and AI and safeguard the accuracy of your reports and the effectiveness of business decisions usually based on data captured manually.
Surface and highlight data that brings real value immediately, with branded automatic reports deployed to the right people at the perfect time.
Live data streams give you up-to-the-minute views of job statuses and performance against SLAs, footfall and more.
mpro5 integrates with existing business systems to prevent data silos, improve visibility and maximise process efficiency through a centralized database and unified platform.
We'll digitize your paper-based processes and have your mpro5 platform and app configured and deployed from 30 days.
Enable responsive, data driven decision-making for iterative improvements across your entire business, backed by watertight data.
WE DRIVE SUCCESS ACROSS INDUSTRIES
Our configurable solution is built to meet your unique business needs, while following best practice in digitalization and for your industry. Whether you're in rail, healthcare or something truly niche — mpro5 is fully configurable and we'd love to help you streamline operations, improve compliance and drive cost-efficiency.
Q:

What KPIs should I consider using?

A:

Your KPIs should be chosen based on your long term goals and the steps you need to take achieve those objectives. Try to consider what specific, measurable metrics you can track and if you have access to that data. Crucially, these need to be actionable -if it's not within your power to change it, you probably don't need to worry about it.
Q:

What information is included in the mpro5 reports?

A:

No KPI report we produce is the same for any of our clients - we pride ourselves on making custom reports that display the data you need for your business to understand and improve.
Q:

How easy is the mpro5 dashboard to navigate?

A:

Our tailor-made dashboards are designed with simplicity and ease of use in mind. We will collaborate with you to create a dashboard that refflects your brand as well as being accesible.
Q:

I don't see my software listed under possible integrations. Can mpro5 integrate with it?

A:

mpro5 uses an open API. This makes it easy to integrate with a wide range of industry-specialist software. If you don't see your desired software listed, contact us and we'll confirm whether an integration exists or can be developed.
Q:

How long will it take before mpro5 works for my business?

A:

You'll be up and running with your mpro5 app and website within 30 days. Read more about how we'd implement mpro5 in your business here.
"mpro5 covered more ground in six weeks than our old system did in three years. This was the first step in realising my vision of the Estates Department at CWPT. The opportunities are endless, you just need the education and the appetite to want to see the change."
"mpro5 have been a genuine breath of fresh air to work with. The team collaborate well with the business and took the time to understand how the business worked to better tailor their support." "mpro5 delivers effortless compliance with our SQ (Service Quality) Regime with backup, service and support that never lets us down. Through Covid, changes in routines and schedules and even staffing challenges, mpro5 are always there on the end of the phone to help us through." "mpro5 have stepped up as a key partner for this journey. The mpro5 platform has enabled our innovation team to carefully design digital workflows in a way that matches preferred ways of working, as defined by our operational co-workers. The team also went out of their way to meet our demands in terms of data availability, which has allowed us to shape the insight."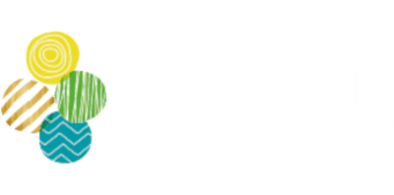 "The support available from the CE team and the Support team at mpro5 is superb, this is one of the main selling points for me as they are always available to help and extremely friendly. The software itself is extremely flexible, when we first started using mpro5 it was in a small capacity, over the years we've grown the usage and now have somewhat complex functions and audits being used - This has caused no issues and I feel there are never any requests that are unachievable!"
GET IN TOUCH

WITH OUR TEAM



HOW CAN WE HELP?
Please select how we can help solve your problems below, or fill in the inquiry form to the left and an industry expert will contact you ASAP to discuss how we can help.
6 Sep 2023
Collaborative Work Environment (CWE) & mpro5 Announce Exciting New partnership to revolutionize facility services workflow automation
17 Aug 2023
What Does Sustainable Facilities Management Look Like? - mpro5
The work of facilities managers is critical when it comes to realizing sustainability in buildings and organizations. Find out what this looks like here.