THE SMART APP SOLUTION FOR
RETAIL
Talk to us today to find out how our workflow management and automation solution leverages mobile and sensor technology to reduce costs, boost productivity, and improve outcomes for your retail business.
Actionable, Real-Time Dynamic

Dashboards
Check out the dynamic dashboard below that combines smart sensors with a 3D model of your store layout so you can monitor key assets such as refrigerator and freezer units.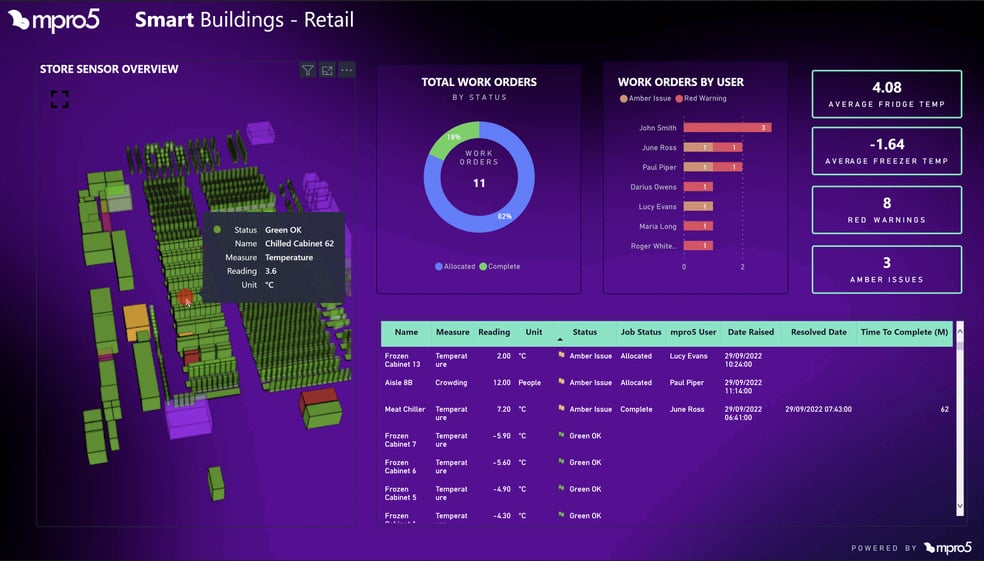 WORK SMARTER WITH MPRO5
Visibility, structured data and the means for action are crucial for improved outcomes.
Our workflow management and automation solution connects to cameras, sensors, and our mobile app, giving you real-time, actionable data.
Our dashboards (configured to your requirements) pull information from these sources, giving you a complete picture of the metrics critical to your business.
Spot trends and identify opportunities for innovation
Optimize the deployment of your resources
Close the loop - get alerts sent directly to your team with on-the-spot progress reports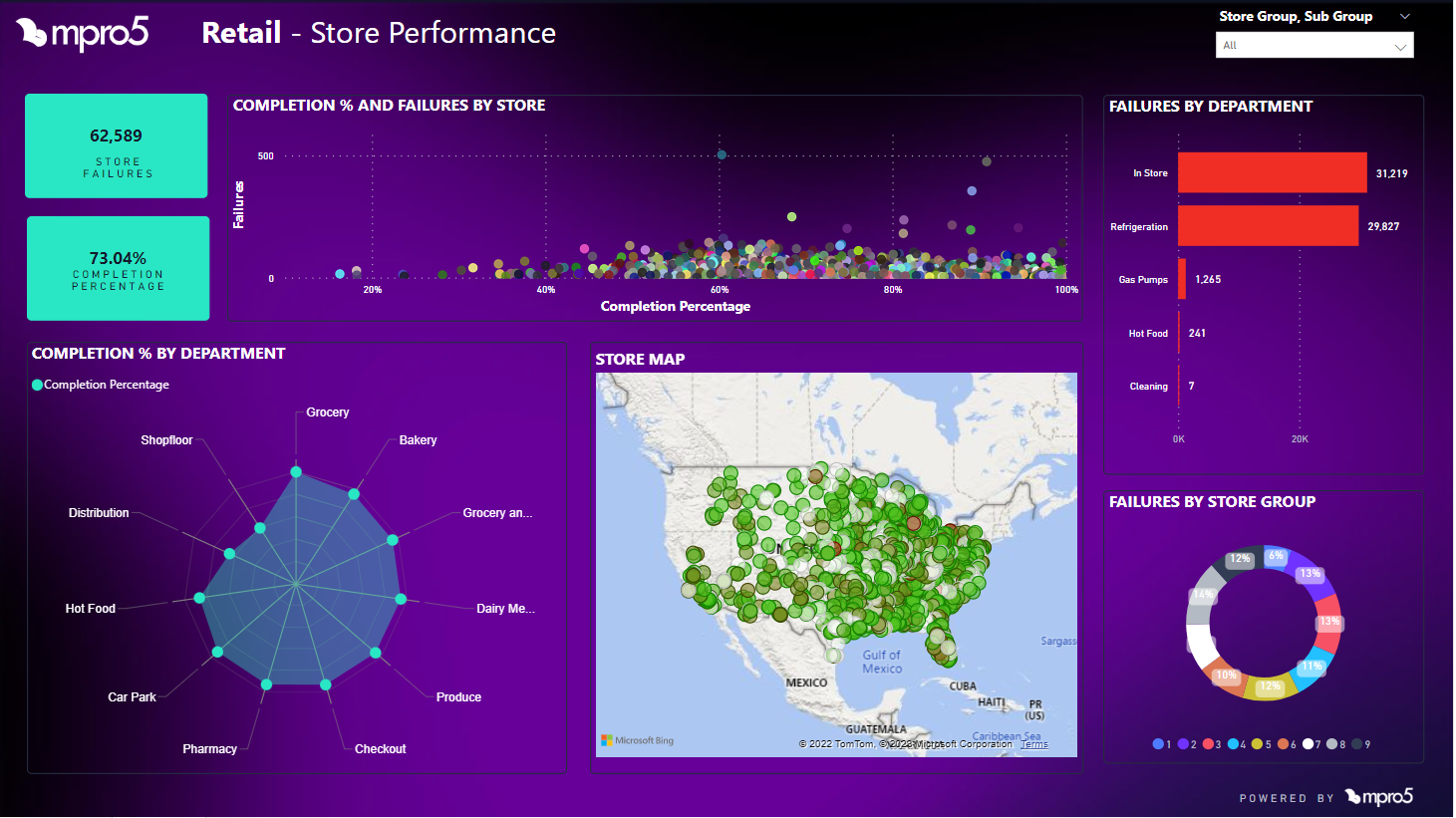 DIGITAL TRANSFORMATION IS INCREASING SUSTAINABILITY IN RETAIL
Are all of your in-store assets running cost effectively? Could you adjust your HVAC system throughout the year against "real-time" weather conditions?
Can we compare real time store traffic to how often the refrigerator door is opened as counted by a sensor?

If you have digital transformation (cost decreases and productivity increases) and sustainability targets in your retail business--good news, these can go hand in hand with each other:
DIGITIZING YOUR RETAIL WORKFLOWS

CASE STUDY



We helped Tesco, one of the largest global retailers, digitize their workflows at over 5,000 locations with our simple enterprise-ready app and our completely configurable mpro5 solution. They can now prove compliance quickly and effectively across their operations. We provide a fully managed service and continue to expand their platform and help them realize substantial annual savings.
Read on to learn more. 5 WAYS IOT SENSORS ARE TRANSFORMING OUTCOMES
Businesses across all industries are restructuring their systems and processes as technology allows for completely new ways of working, and the Internet of Things (IoT) is central to this digital transformation.
We are your long-term service partner
Your business will change and grow. What you need from your digitalization software will change with it. It's our mission to ensure mpro5 offers relevant, optimized support at every stage of your journey.
Through our partnership opportunities, we can build our businesses together. Our platform will help you gain more control over your business operations.
To learn more about how we can help you solve more problems, click here:
HOW CAN WE HELP?
If you would like to find out more about Smart Retail Operations, workflow management or automation, get in touch using the form below.