MPRO5: SATURN HAS ARRIVED!
Welcome to a new way of mobile working..
.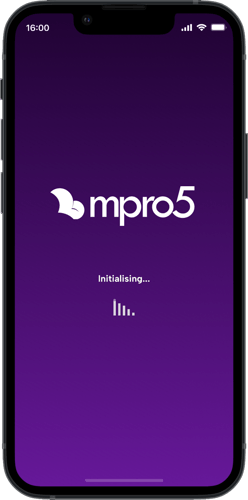 Welcome to your mpro5: Saturn hub
We've created this page to give you an introduction to the latest and greatest iteration of our mpro5 app. If you haven't already, book your planning session with our Product Team using the calendar at the bottom of the page.
Check out the video below to see a personalised demo flow from mpro5: Saturn, and scroll down to see the new features and FAQs.
SEE

MPRO5: SATURN

IN ACTION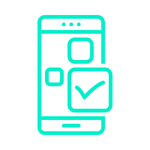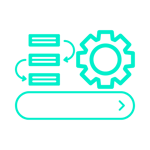 A modern, fast experience
We've upgraded mpro5 to make it better for users, with a simplified, clean design that's faster to use and easier to understand.
Overhauled Navigation Bar and Hub Tray
It's now far simpler to access the different features you need with a fully configurable navigation bar and Hub tray. If you use mpro5 for one feature, you'll be taken straight to it after logging in.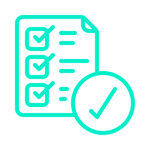 A New Flow Landing Page
View your flow history, resources and in-progress flows, or finish a flow you already started, all from one page.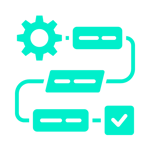 Improved Flow Navigation and Progress
Follow clear signposts for completing flows and the new progress bar will tell you how far you've gotten. We've also enhanced question types.
Q:

How do I download mpro5: Saturn?

A:

You can use the QR code on this page, or search for mpro5: Saturn in Google Play or the iOS App Store.
Q:

I've downloaded it, but it's telling me to use the older version, why?

A:

The Saturn upgrade is being rolled out gradually to individual customers, we will be in contact throughout the year to let you know when you can use it.
Q:

What version of Android do I need to use Saturn?

A:

You will need a version no older than Android 'Lollipop' v5.1.1+. This was released in 2015.
Q:

What version of iOS do I need to use Saturn?

A:

You will need a version no older than iOS v13+, released in 2019.
Q:

When will support stop for the current mpro5 version?

A:

We will support the original mpro5 until the 31st of March 2024.

However, we won't be updating it outside of hotfixes for serious outages or incidents after the 1st of July 2023.
Q:

Can I use both versions of the mpro5 app - both current and Saturn on a single device?

A:

Yes, you can download and install both separately. However, mpro5: Saturn may not be activated on your installation until you've spoken to an account manager or the product team.
Q:

Will the app work differently to the current version?

A:

The app works much like the original mpro5, but we've streamlined it for users so that everything you need is easier to find and simpler to use.

Use the training videos on the website for a quick introduction and speak to your account manager if you would like a more in-depth explanation.
Q:

Will all the flows we've built need to be re-created?

A:

No! All your flows will work in mpro5: Saturn as they do in the original mpro5.
Q:

We whitelisted some URLs for security purposes, do I need to add new ones?

A:

If you whitelisted *.mproapi.com you won't need to make any changes. If you have whitelisted more qualified domains you may need to add additional ones to allow access. Speak to your account manager or the product team for assistance.
Q:

Will the dashboards and reports we've built need to be updated?

A:

All reports and dashboards will function as normal and don't need to be updated.
Q:

Will our alerts, notifications, and automation rules need changing to support Saturn?

A:

No - all your existing alerts & automation rules will continue to work as-is.
BOOK YOUR PLANNING SESSION
We know this is a big change and we want to invite you to a roll-out planning session with our product team to get you started on your mpro5: Saturn Journey.
If you haven't already, please pick a time using the calendar on the right.