As an employer, your primary responsibility is the safety and wellbeing of your employees. This is particularly true if you manage a mobile workforce that includes any degree of lone working.
Whether you operate in the transport, logistics, security, healthcare or some other sector, mpro5 is not only dedicated to helping our customers identify operational and financial drains, but we are also committed to helping your workforce remain as safe as possible at all times.
That's why we have designed and created a lone worker app, giving you and your employees peace of mind at all times.
Features of mpro5's Lone Working App
mpro5's web portal and app are fully configured to each of our customer's specifications; therefore, no matter what industry you operate in, your team's size or processes, we can provide you with a platform that meets your requirements.
Our flexible mobile workforce technology not only improves the safety of your lone workers through GPS stamping, patrol scheduling and proof of presence functionality, but the app also collects a wide range of data that can help you streamline processes.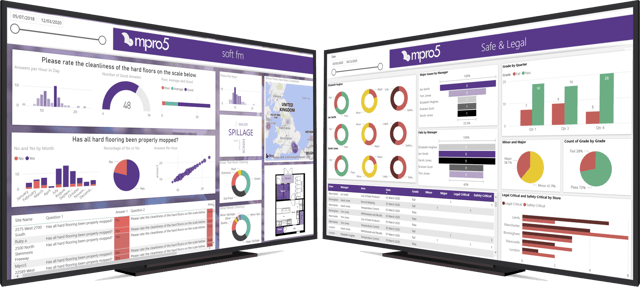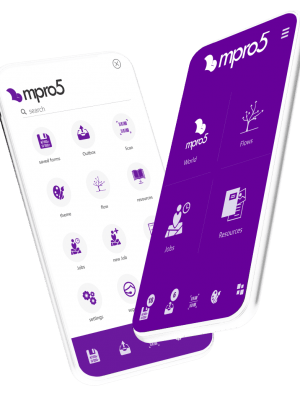 Whether it's through analysing precisely how long each task takes or finding the optimal order of workflows based on GPS navigational information, our team can work with you to address any operational pain points you are currently facing.
Many of our customers who operate with a mobile workforce tell us that a pain point is a lack of transparency from workers. This could be due to reports not being completed and filed until the end of the shift where the workforce returns to the office or these reports not including enough detailed information.
Through mpro5, all current paper documentation can be digitised and improved so that reports are completed on-site via the app and must include specific information as dictated by management teams. This is particularly useful for any companies working on behalf of clients who require evidence of all work carried out.
Industries That Utilise mpro5's Lone Worker Software
Implementing Your Mobile Workforce Technology
Our team has significant experience across various industries where a mobile workforce and lone working are the norms. We can draw on this experience when discussing how mpro5's mobile workforce software can improve your operations and help to keep your lone workers as safe as possible.
When you book a demonstration of our mobile workforce software, we will connect you with [NAME], who can showcase our agile technology's many functions and features. During this consultation, [NAME] will take the time to understand your business offering, processes and particular pain points so that he can demonstrate how you can take advantage of our solutions.
If helpful, he can also touch upon other features available through us that will also assist in streamlining your processes, such as incorporating power BI reporting, job and workflow management and more. Simultaneously, [NAME] will ascertain which features won't be beneficial to you and ensure that these aren't included in your configuration.
Should you decide to invest in mpro5's mobile workforce technology or lone worker app, our team will begin configuring your web portal and app straight away, delivering key functionality within 30 days.
Once you have access to the platform, we will take any feedback you provide to optimise your technology further until it is fully operational. At this point, our subscription service will activate, whereby we can continue to add or remove features and functions whenever required, ensuring your platform is fully optimised as your business grows and evolves. Our support team will also be close to hand should you come across any issues with your platform