mpro5 is a digital transformation solution that improves operational effectiveness, ensures process compliance and drives productivity gains and cost savings.
Download our guide to find out how mpro5 works and what it is already doing for many businesses across healthcare, transport, retail and more.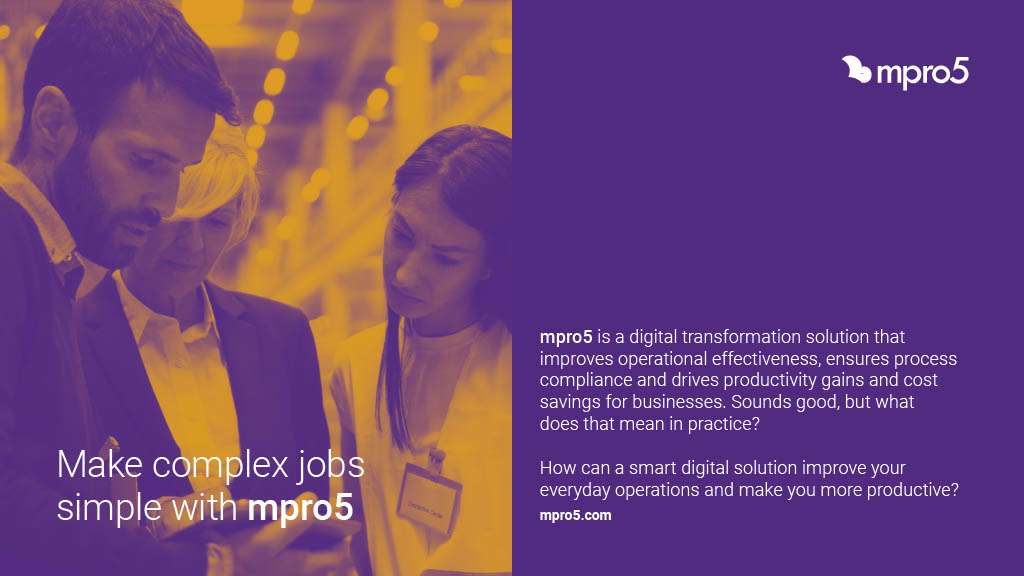 Featured Case Study: Tesco
SMART SUPERMARKETS
mpro5 digitises operations for Tesco to make them more efficient and in turn, boost customer experience and safety.Tesco's wide-ranging deployment of mpro5 across their Facilities Management, Security and Insurable Risk business units provides a broad case study for the use of smart supermarket technology in the form of mobile workflow and job scheduling. This case study shows how the flexible nature of mpro5 can allow for wide-scale roll-out and return on investment across even the largest businesses.